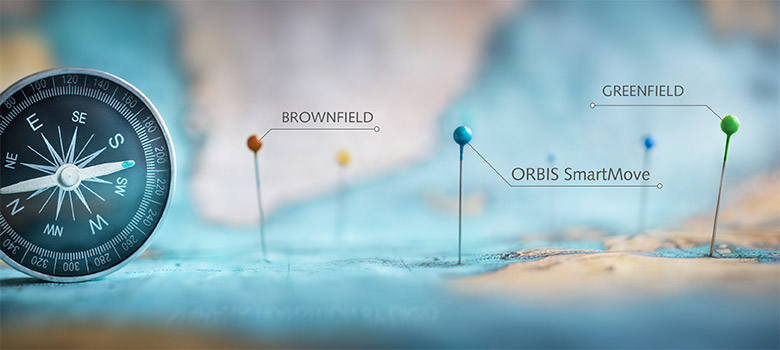 SAP S/4HANA transformation by ORBIS
Why migrate to SAP S/4HANA now?
Digital transformation is changing the role of the ERP system in companies. The demands on managing company data, process integration, the speed of data processing as well as the analysis of large quantities of data continue to grow.
S/4HANA is the next generation of the SAP ERP Suite and the optimal choice when it comes to systematically aligning your business model with the digital economy. SAP S/4HANA works on the basis of the innovative in-memory platform SAP HANA and, in addition to a simplified data model, offers real-time access to data, key figures and processes. Thanks to its simplified data model, S/4HANA is considerably more powerful than the previous SAP-ERP systems and also guarantees straightforward operation thanks to the new SAP Fiori user interface. To support our customers' transition to new digital world, we provide them with extensive consultancy, process, method and technological expertise. It goes without saying that ORBIS will also advise your company when it comes to choosing the best IT operating model for its ERP – both for on-premises and Cloud.
Why you need to start thinking about a SAP S/4HANA roadmap now
SAP guarantees companies support for the SAP Business Suite (ECC) up until the end of 2027. Even if 2027 seems a long way off yet, launching S/4HANA ERP will be inevitable in the long run. The earlier you start planning, the sooner your company will benefit from the immense added value that the SAP HANA in-memory database has to offer with its endless new functionalities.
Why should you start S/4HANA migration now?

The later you start, the more complex the project
SAP is developing S/4HANA on an ongoing basis. Every quarter, users receive an extensive update with new functions. The later you start your S/4HANA project, the greater the technical and functional gap you will have to bridge from your previous ERP system. This will generate longer project timelines and higher costs during the transition.

Consultant availability will become scarce
More and more S/4HANA projects will be carried out over the next years. Waiting too long will probably result in you having to postpone the migration of your ERP system since bottlenecks in the availability of qualified SAP experts are likely. And where there is increased demand, added costs should be included in costings.

Start making better decisions sooner rather than later
Whether planning, execution, forecasting or simulation – embedded analytics features can help you simplify and optimize decision making considerably. The ready-made, efficient analysis models are no longer based on replicated data, instead they access business data in the ERP system directly in real time.

Lack of user acceptance
The SAP Business Suite does not have the range of functions or the significantly more straightforward SAP FIORI interface concept that S/4HANA does. In this era of digitalization, employees expect a workplace equipped with the latest technology. This is the only way to boost the efficiency of users and counter a lack of acceptance.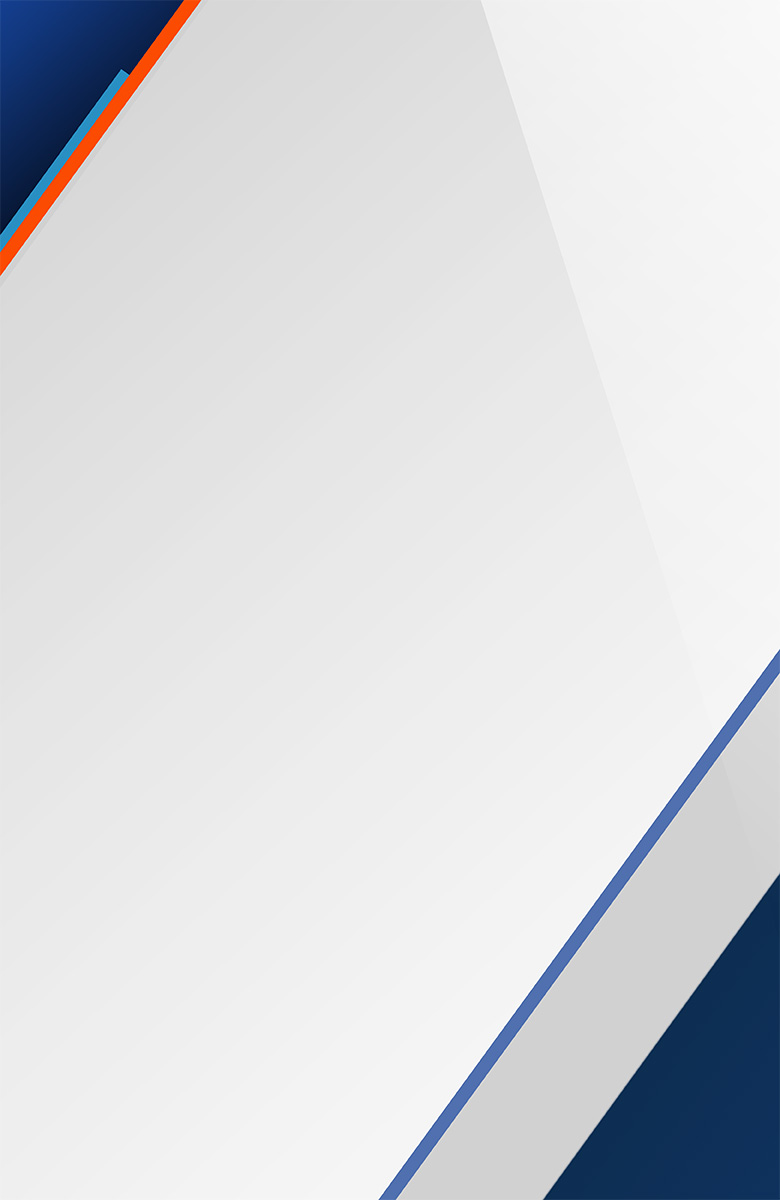 Roth Industries: Rapid and secure migration to SAP S/4HANA through lean conversion

With a lot of in-house work and ORBIS: SCHUNK switchest o SAP S/4HANA on schedule and under budget
SAP S/4HANA Discover by ORBIS – the transition process explained.
With integrated intelligent technologies such as AI, ML (machine learning), iRPA (intelligent Robotic Process Automation), situation handling and advanced analytics, the future belongs to S/4HANA. Use the innovative SAP ERP solution to make better decisions based on real-time data. In order to avoid time-consuming and costly mistakes in the transition to S/4HANA, we offer SAP S/4HANA Discovery Workshop by ORBIS and help you create your own personal roadmap to ensure a smooth transition.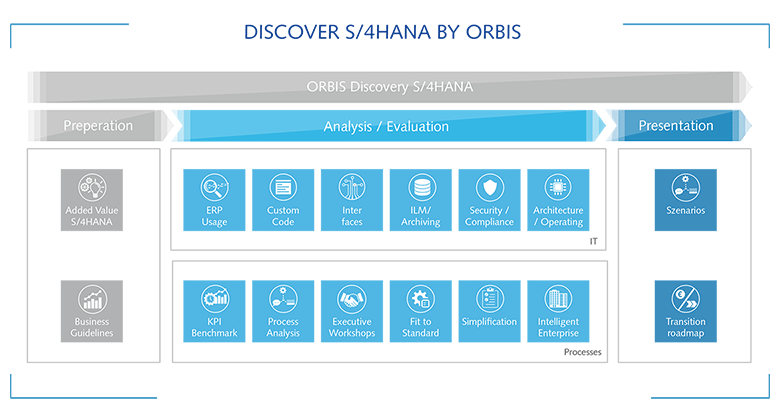 Check out our range – you can choose from three different transition scenarios for making the move to your new system:
Greenfield approach: Fresh implementation of an S/4HANA system from the ground up
Has your existing SAP-ERP system become slightly dated? Want to introduce a novel way of mapping your business processes? Then the Greenfield approach is the strategy for you. S/4HANA will be set up while the current system is still in operation; new processes will be implemented, and old ones updated or removed.
S/4HANA covers industry-specific requirements with best-practice models and processes. Finally, on the day of the switch, all master data such as customer data, material or open documents will be scanned into the SAP system. Historic legacy data will not be included in this.
Brownfield approach: Software implementation and data migration of the existing Business Suite ECC system
The Brownfield approach (conversion) is all about retaining tried and tested processes and value chains from your current system landscape (aim: fast software modernization). The entire SAP instance is converted to S/4HANA in a big bang with all data – Z programs (SAP add-ons for custom processes) will continue to be used too. This approach is not suitable for transitioning to S/4HANA Public Cloud.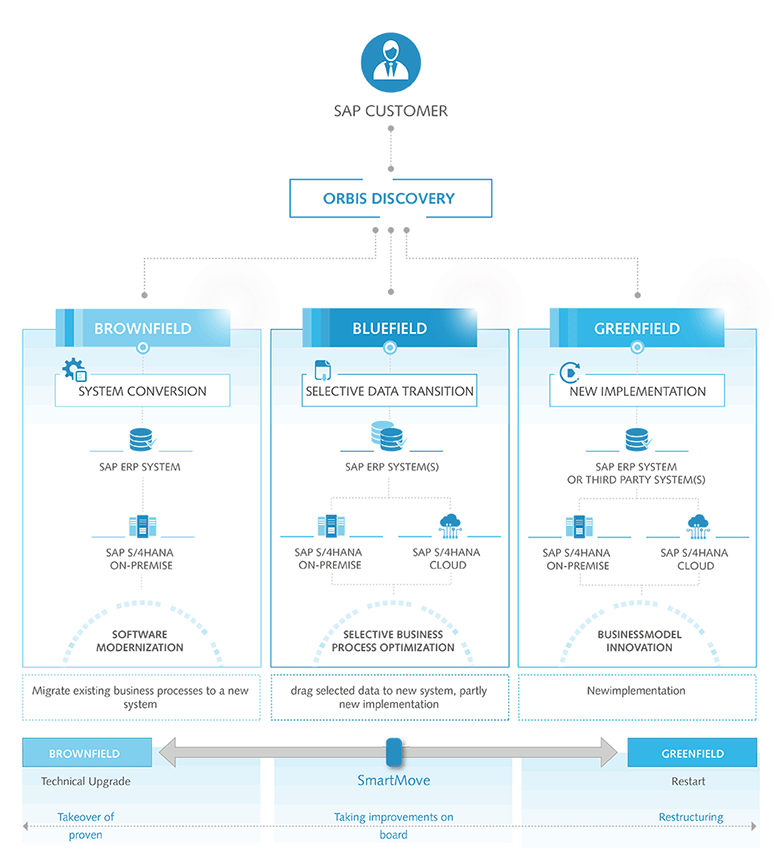 Selective Data Transition: A combination of the advantages of the Greenfield and Brownfield approaches
The third conversion approach is Selective Data Transition. In this instance you can use implementation programs to migrate data and organizational units to S/4HANA flexibly. Both selective migration of historic data (time slicing) and staggered transitions (template) and data harmonization are possible. System merges and carve outs are supported too.
To ensure a successful Selective Data Transition we use software provided by our partner SNP.
We find a custom combination of the advantages of all approaches to suit your company. Existing SAP ERP processes can be adopted, and new functions added. Based on our expertise and experience from countless SAP S/4HANA projects, we are aware of all the potential problems from the outset and can help you to avoid these.
We can help you pick the best route towards SAP S/4HANA for your company – ORBIS SmartMove is out step towards "lean conversion".
SAP S/4HANA Transformation whitepaper
Find out in our whitepaper SAP S/4HANA about how ORBIS can help you find your personal way to becoming a digital company.
We present various different transformation options, specifically ORBIS SmartMove – the truly "lean" conversion – the best of the Greenfield and Brownfield approaches. Together we find the perfect strategy for the transformation of your system.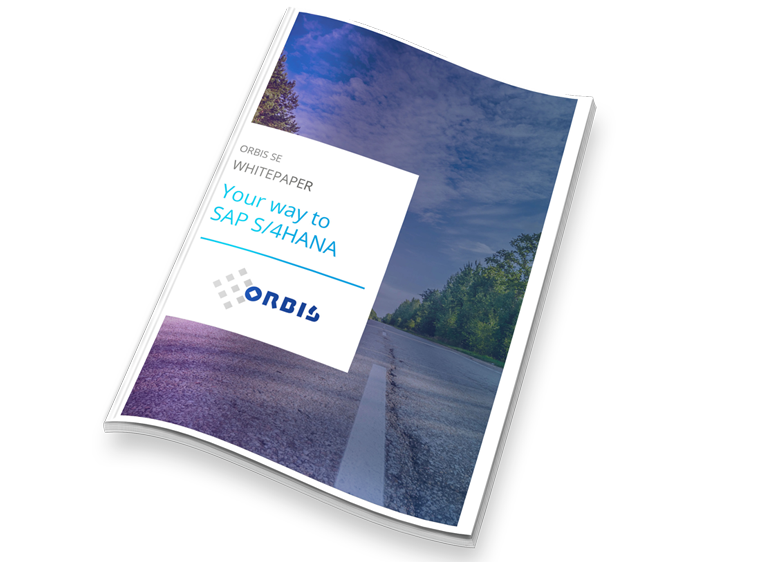 Prepare your company for the transformation with ORBIS
With our ORBIS Discovery S/4HANA Workshop, ORBIS offers a series of workshops aimed at helping companies avoid any potential pitfalls in the transition to S/4HANA. One of the areas we provide guidance in is the analysis of the S/4HANA readiness checks.
ORBIS Discovery S/4HANA is primarily aimed at companies in the area of unit-oriented production (mechanical/plant engineering and automotive). ORBIS has special expertise in these sectors. The Discovery Workshop can also be used by companies from other industrial sectors. We would be happy to guide you step-by-step on your own custom roadmap.
Make a workshop appointment now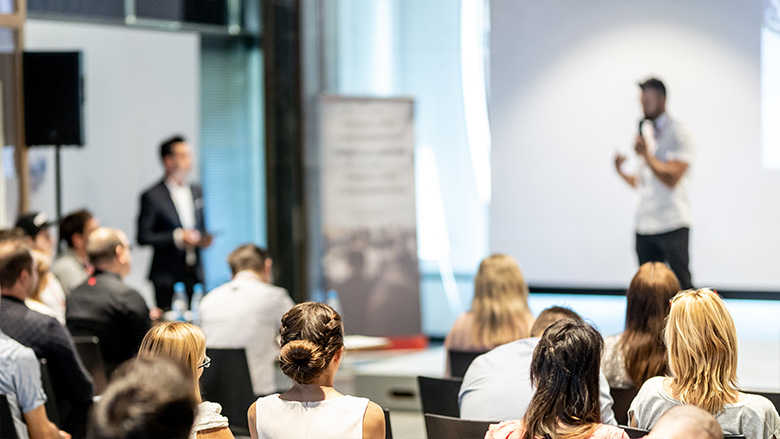 ORBIS Discovery Workshop
Our Discovery Workshop helps you decide which path is right for your business.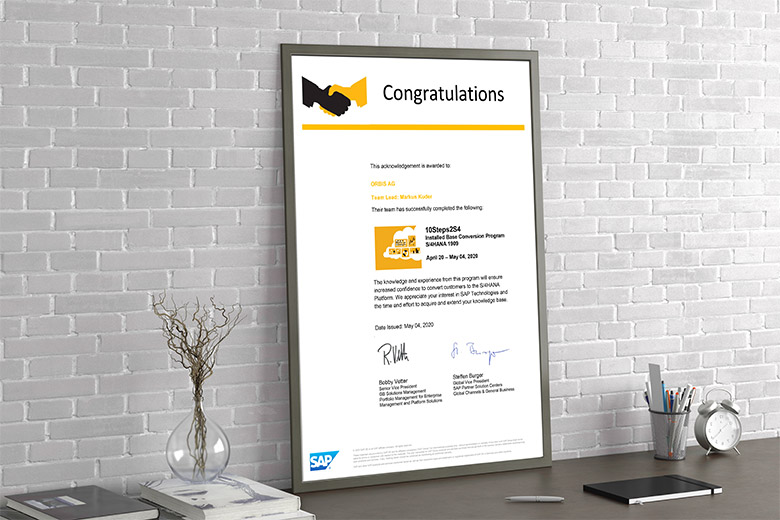 Customers benefit from our modular toolbox
As an official and certified SAP Gold Partner we use our longstanding experience to support you throughout all the project phases – specifically when it comes to your own SAP S/4HANA transformation process. Like our select partners, we too have successfully completed the 10Steps2S4 SAP program and are proud of our certificate.
We work with our partners NP, JIVS and BLUE S'TEC and the modular toolbox to build a custom transformation roadmap that meets your requirements.