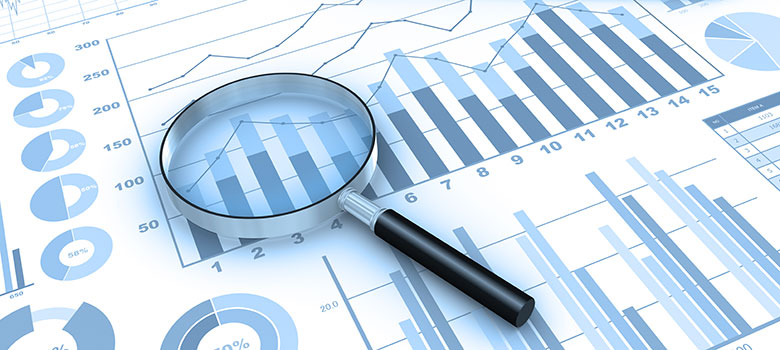 SAP S/4HANA – Embedded Analytics
Business process and real-time analytics in a single system
SAP S/4HANA Embedded Analytics
Business process and real-time analytics in a single system
SAP S/4HANA Embedded Analytics allows you to analyze your operational data in real time and visualize it using Fiori apps.
S/4HANA is the next-generation ERP suite from SAP, based on the state-of-the-art SAP HANA in-memory platform.
By removing the separation between analytical and operational systems, Embedded Analytics users have direct access to operational data. What's more, unnecessary data redundancies are eliminated and the data model is significantly simplified. Regardless of the data source, SAP S/4HANA processes even the largest data volumes (Big Data) in the shortest possible time.
So the S/4HANA system isn't just suitable for transactional processes now; it's ideal for integrated reporting too. With analytical functionalities and visualization features that you'll already be familiar with from Business Intelligence (BI), S/4HANA Embedded Analytics enables your employees to perform powerful, operational reporting in real time.
The new SAP Fiori design concept makes SAP applications much easier to use. Users now intuitively access centrally stored SAP data and data from third-party systems. With Fiori, techniques and functions that were previously only known from the SAP Analytics segment come into play. For example, queries and views can be seamlessly integrated and evaluated, and filters and breakdowns can be defined. In addition, all variants of the "Slice and Dice" and Data Drilldown are available. All these functions are conveniently and intuitively available via drag & drop.
SAP S/4HANA analytics frameworks
SAP S/4HANA allows customers to receive ready-made analytics frameworks that they can use immediately for reporting purposes. Unlike SAP BW, S/4HANA analytics frameworks are no longer based on replicated data; instead, they have direct access to the posted information in the ERP system. This eliminates the delays between posting and reporting. This optimally supports real-time operational reporting along the SAP S/4HANA value creation chain.
Based on the modern Fiori design, S/4HANA provides integrated reporting tools in addition to predefined analytics frameworks. This translates into simple implementation of analysis requirements that are close to the business processes, as well as integration of these requirements within an interface for end users.
Integration with SAP BW/4HANA
SAP BW/4HANA grants users direct access to the analytics frameworks available in S/4HANA and allows them to combine them with historical, consolidated data or data outside the S/4HANA system. A separation between operational and strategic reporting is no longer necessary from a technological point of view.
SAP S/4HANA is available to you as an on-prem solution.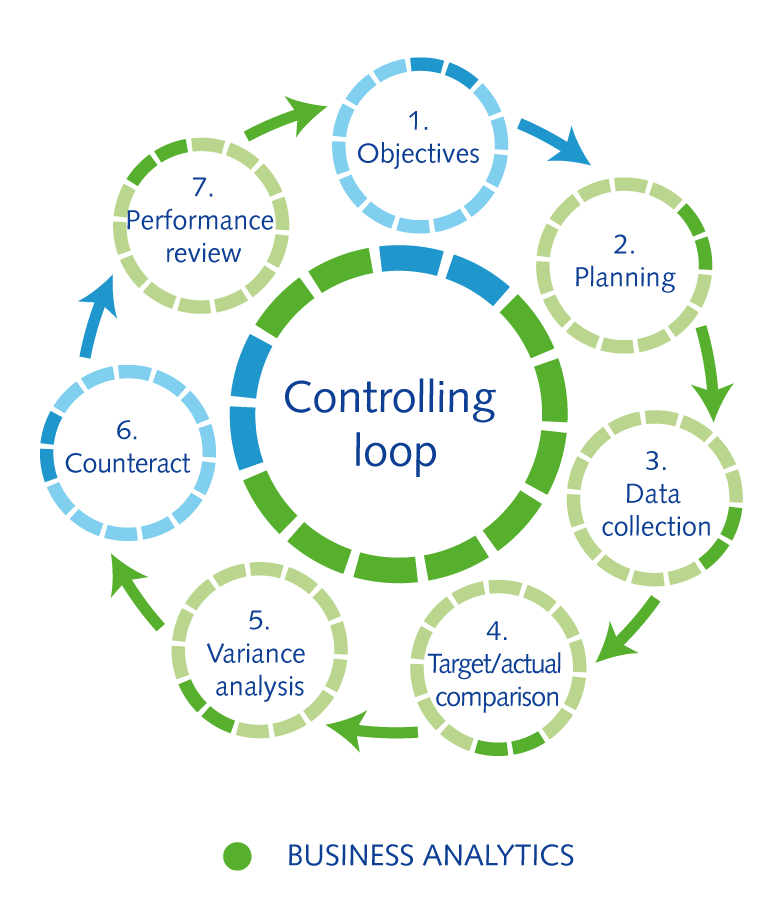 SAP Fiori launchpad in Embedded Analytics
Fiori is the new UI technology for SAP Business applications and makes them as easy to use as consumer apps. With Fiori, companies can display SAP applications on any device via browser. Fiori focuses primarily on short navigation paths and displays that are reduced to the absolute essentials.
The Fiori UI technology consists of the launchpad and a continuously growing collection of Fiori apps. The launchpad is the central access point to all the applications. The apps are displayed with a modern tile design in the user's launchpad. All the tiles can be arranged as desired, and the interface can be personalized according to the user's own requirements and tasks. Additional apps can be easily selected from the SAP Fiori app reference library and added to the launchpad. Depending on the app, the tiles already contain a preview, for example, of important KPIs or tasks to be completed.
In combination with SAP S/4HANA, Fiori is the central entry point to business processes and analytics along your company's entire value creation chain. The special features, such as rapid response times, numerous integration options, ease of use and appealing design with short access paths, make Fiori a state-of-the-art portal for users.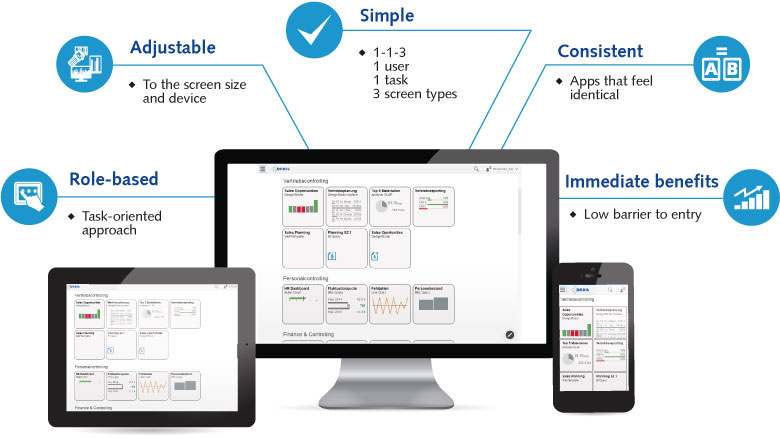 Added value thanks to the ORBIS Fiori extension
The "ORBIS Analytics Tile for Fiori" extension allows you to easily extend your launchpad to make it an even more powerful dashboard.
The tiles on your home screen are linked to highly aggregated information, not to mention existing detailed reports, as soon as you log in. The type of display depends on the chart design you choose. This gives you an immediate overview of your key figures without having to study detailed reports.
Not sure yet whether analytics based on a Business Warehouse (BW) or Embedded Analytics in the environment of an S/4HANA system is the right solution for your company? We'll explain to you how the solutions differ from or complement one another, and how you can use SAP S/4HANA Embedded Analytics together with SAP Analytics Cloud or SAP BW/4HANA.
Are you familiar with our SAP Business Analytics workshops?
In our fee-based workshops, we work with you to determine your specific needs and develop individual options and opportunities for your company. What's more, you'll receive handy hints on the various Business Analytics components too.
Our consulting portfolio for your company
ORBIS offers you holistic support when it comes to modernizing your reporting operations. From classic on-prem data warehouse projects to current cloud solutions, like SAP Analytics Cloud, ORBIS is your partner for success.
With our expertise in the SAP BW environment and the resulting project experience, we adapt your IT landscape to suit your individual requirements: from smaller Business Warehouse installations to data storage with several terabytes and lots of source connections.
Title
SAP S/4HANA combines business processes and real-time analytics in a unique way.
Title
Location: Online
/
Date: 12.12.2023
ORBIS Smart Transition - the smart way to migrate to SAP BW/4HANA. More info here!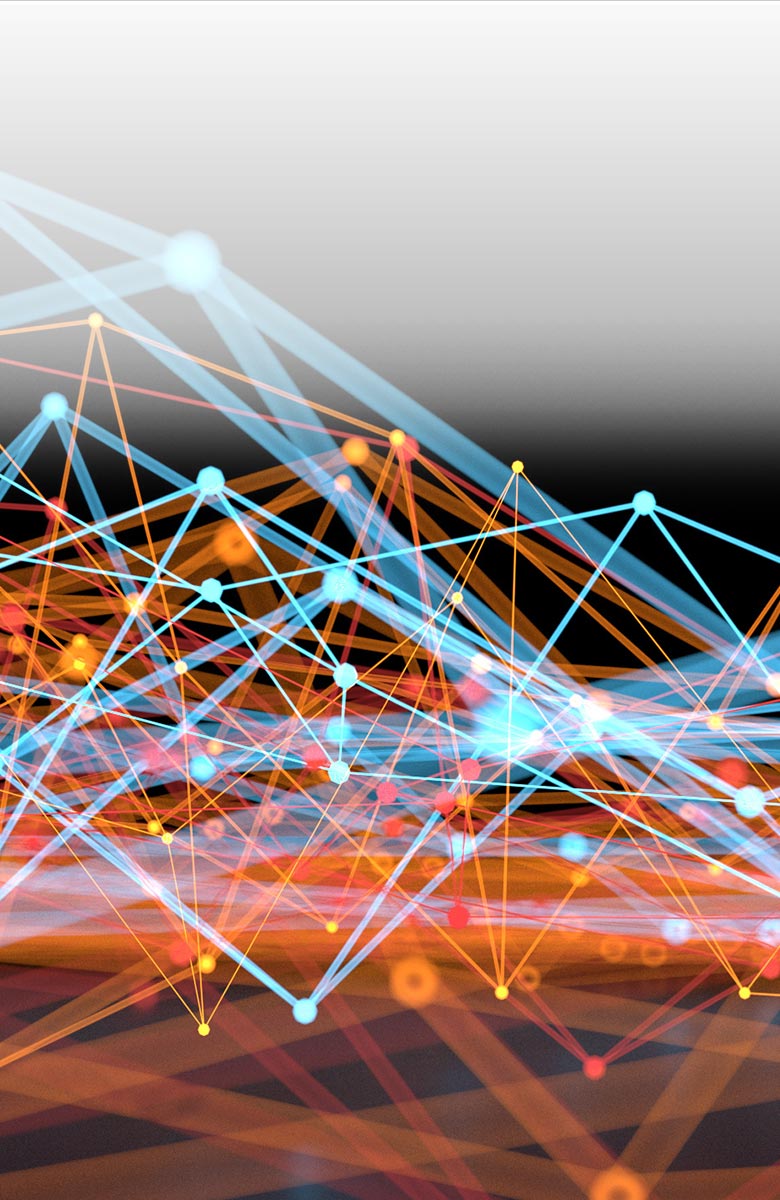 Success Stories

State-of-the-art KPI reporting with self-service BI tools and more besides: The Hager Group is introducing SAP BW/4HANA and SAP Analytics Cloud

Dashboard based on the SAP Analytics Cloud: BOMAG optimizes and simplifies KPI reporting

Introducing SAP BPC: LAPP Insulators standardizes and streamlines internal reporting

BW-integrated planning instead of Excel: Rittal is transparently planning customer and project sales with IT support

Manual actual data collection and PPM target value planning with SAP BW IP and SAP Design Studio in Quality

Management reporting with improved efficiency, quality and speed
References

use frontends and query design


use SAP BW and Lumira Designer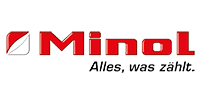 SAP Business Analytics Portfolio
The increasing flood of information, the demand for ever shorter reaction times and the increasing responsibility in the operative business increase the demands on a modern reporting system.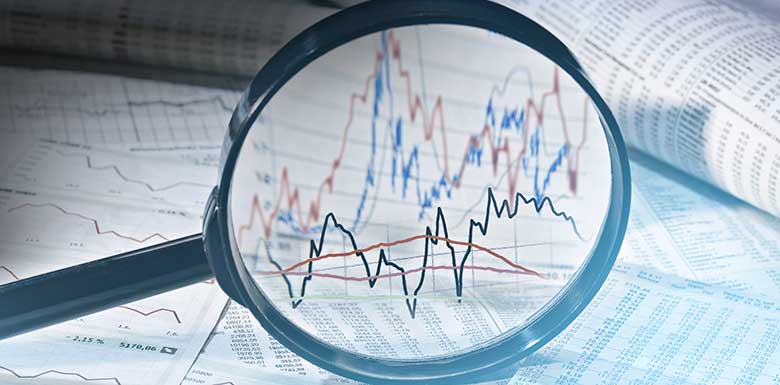 Transform company data from different sources into relevant information