Real-time analyses with SAP Analytics Cloud (SAC)
SAP Analytics Cloud - the reporting and planning platform for business departments
The business intelligence solution, SAP Analytics Cloud (SAC), is a self-service business analytics tool which generates data models using internal and external sources.
Analytics Cloud allows you to analyze your current situation, examine possible causes for problems or create future scenarios. To do this, SAC integrates business intelligence, predictive analytics and planning features all on one platform.
Using its cloud-based features, the platform-as-a-service (PaaS) makes it possible for advisers, analysts and decision-makers to create ad-hoc reports, plans and forecasts.
SAP Analytics Cloud stands for state-of-the-art technology in the cloud. Since it is a SaaS solution (software-as-a-service), client installation is not required, in contrast to on-premises solutions. SAC is ready for immediate use.
The solution's intuitive operation makes it the optimum choice for business departments. You can access the cloud applications from anywhere using different end devices such as laptops, smartphones or tablets. Using SAP HANA in-memory database technology, figures will be displayed to you on dashboards in just a few seconds, even when there are very high volumes of data.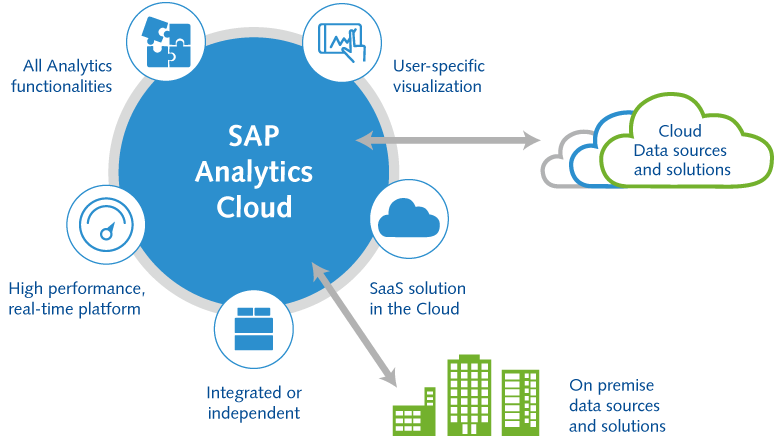 One product for many divisions
Analysts can, for example, retrieve and visualize data, advisers can create reports and finance experts can record planning data and generate forecasts.
The single interface allows all users to quickly find their way around different areas.
A workflow feature also supports the planning process. The integrated collaborative technology makes it possible to have an exchange among colleagues on different topics.
SAP Analytics Cloud simplifies the decision-making process for all departments through its core functions: reporting and analyzing as well as planning and forecasting.
What are the core functions of Analytics Cloud?

Business Intelligence
The business intelligence functions facilitate intuitive ad-hoc analyses with access to all on-premises and cloud data sources in the entire company. It doesn't matter whether the source systems, such as SAP S/4HANNA or SAP BW/4HANA originate from SAP or are non-SAP systems from third-party providers.
The intuitive interface also allows end users to identify correlations in very large amounts of data (big data). Moreover, collaborative tools and "what if scenarios" as well as value driver tree functions are integrated in SAC for planning.
Planning
To make better decisions, the integrated planning features allow subplans for the department or comprehensive strategic financial plans to be created and linked on one platform. In addition to the traditional planning features, forecasting and machine learning tools are also used. To protect sensitive data, you can specify and grant permissions (data access controls) for who can share analyses with colleagues.
SAC planning features
The cloud platform boasts a variety of pre-configured standard features which offer the ultimate convenience when planning.
Here are a few examples:
Extensive range of entry options
The options range from the entry of absolute and percentage values, copying and adding up right through to breaking down data.
Data actions
Perform functions sequentially by button, such as copying between different plan models.
Collaboration features
Features include discussion groups for sharing tasks and content, as well as an "out-of-the-box" feature for commenting on graphs and tables in stories – including on table cell level.
Version management
This enables you to compare and separate data, to share scenarios and run "what if" simulations.
Predictive forecasting
Create forecasts based on actual values with different granularities, algorithms and time periods.
Input tasks
Create workflow and task assignments using SAC's built-in calendar.
Value driver tree
The value driver tree offers a visual planning approach – ideal for budgeting for example.
Excel integration
SAP Analysis for MS Office enables integration in Microsoft Excel.
SAC Planning can be integrated in SAP Business Planning and Consolidation (SAP BPC) and in SAP S/4HANA.
Augmented Analytics
Augmented Analytics consists of the predictive and prescriptive analytics fields. While predictive analytics attempts to predict events ("What could happen?"), prescriptive analytics gives recommended actions to achieve or prevent forecast events. This helps you to achieve the optimal result and minimize your risks.
Augmented Analytics can help you, for example, to calculate the probability of your machinery suffering a failure; improve your cybersecurity; predict customer responses or purchasing behavior or check an individual's credit.
SAP Augmented helps users to make smarter decisions more quickly using AI-assisted tools. These smart features include Search to Insight, Smart Insights, Smart Discovery, Time Series Forecasting, Smart Predict and Smart Grouping.
Search to Insight
Voice-enabled "Search to Insight" allows you to navigate in natural language to the important factors that impact a selected value.
Smart Insights
Using Smart Insights, you can determine the important factors that impact a selected value behind an analysis and, as a result, identify new correlations from previously unknown facts.
Smart Transformation
Machine learning will automatically improve data models and adjust data for expanded visualizations.
Smart Grouping
Smart Grouping is an expansion of the Smart Assist feature and allows customer groups to be identified or behavioral segmentation to be performed.
Smart Discovery
Explore and simulate hidden patterns and structures. Smart Discovery identifies all factors that directly impact your KPIs. The results will be displayed in auto-generated dashboards.
Time Series Forecasting
Offers users more freedom when forecasting future events. The forecasting algorithms provide better control of the modeling techniques that are used.
Smart Predict
Smart Predict allows you to forecast the probability of future events based on historic data. This is where artificial intelligence (AI), machine learning and statistical algorithms play an important role.
R-Visualizations
Expand your SAP Analytics Cloud story with individual visualization using your own R scripts. No configuration is required if you use the R server runtime environment provided by SAP.
SAC relieves the burden on IT and reduces operating costs
Just like all SaaS solutions, you don't need your own hardware to use SAP Analytics Cloud (SAC). You don't even need to install or configure the analytics solution. The automatic updates mean that you always work with the latest version and also relieve your IT department.
What about the security of the cloud?
SAP cloud solutions undoubtedly offer many advantages, however, many have their doubts about data protection. Data protection and data security are quite understandably sensitive issues since user and customer data is stored and processed in mainly external data centers. Who is responsible when data is entrusted to a third party? Who is going to protect my sensitive customer data from misuse? What do you have to be aware of and how can you protect yourself?
The SAP Security Framework is based on current industry standards and the latest Compliance Requirements. SAP data centers are certified in accordance with the stringent ISO 27001 Standard, among other standards. Compliance with the highest security standards is regularly checked by internal and external audits at SAP.
In addition, as an SAP customer, you are free to choose the location of the data center where your data is stored. A data center in Germany is also available for selection.
That's an overview of the advantages of SAP Analytics Cloud
SAP Analytics Cloud's strengths include its ease of use, enabling powerful self-service solutions. Business Users from Sales can also benefit from SAC just like analysts from Financial Control or Management.
The big advantage here is the ability to create dashboards with individual figures that are linked to live data from the source systems.
The ORBIS consultancy portfolio for your company
We offer you comprehensive support when it comes to modernizing your reporting operations. This includes traditional on-premise data warehousing projects and the latest cloud solutions, such as SAP Analytics Cloud.
With more than 15 years of expertise and project experience in the SAP BW field, we can help you to successfully adapt your IT infrastructure to your specific requirements, whether this is smaller business warehouse installations or data storage of multiple terabytes from numerous sources.
BOMAG SWITCHES TO SAP ANALYTICS CLOUD
BOMAG has also decided that we, as ORBIS, should integrate the SAP Analytics Cloud solution into their business processes!
Find out what progress you are making with SAP Analytics Cloud and what KPI reporting has to do with it in our Success Story video!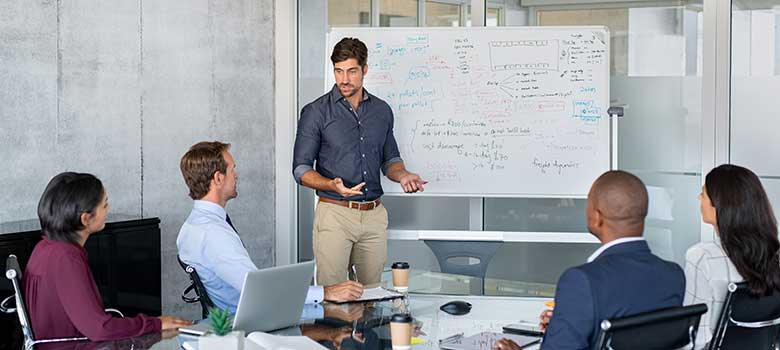 Are you familiar with our SAP Business Analytics workshops?
In our fee-based workshops, we work with you to determine your specific needs and develop individual options and opportunities for your company. What's more, you'll receive handy hints on the various Business Analytics components too.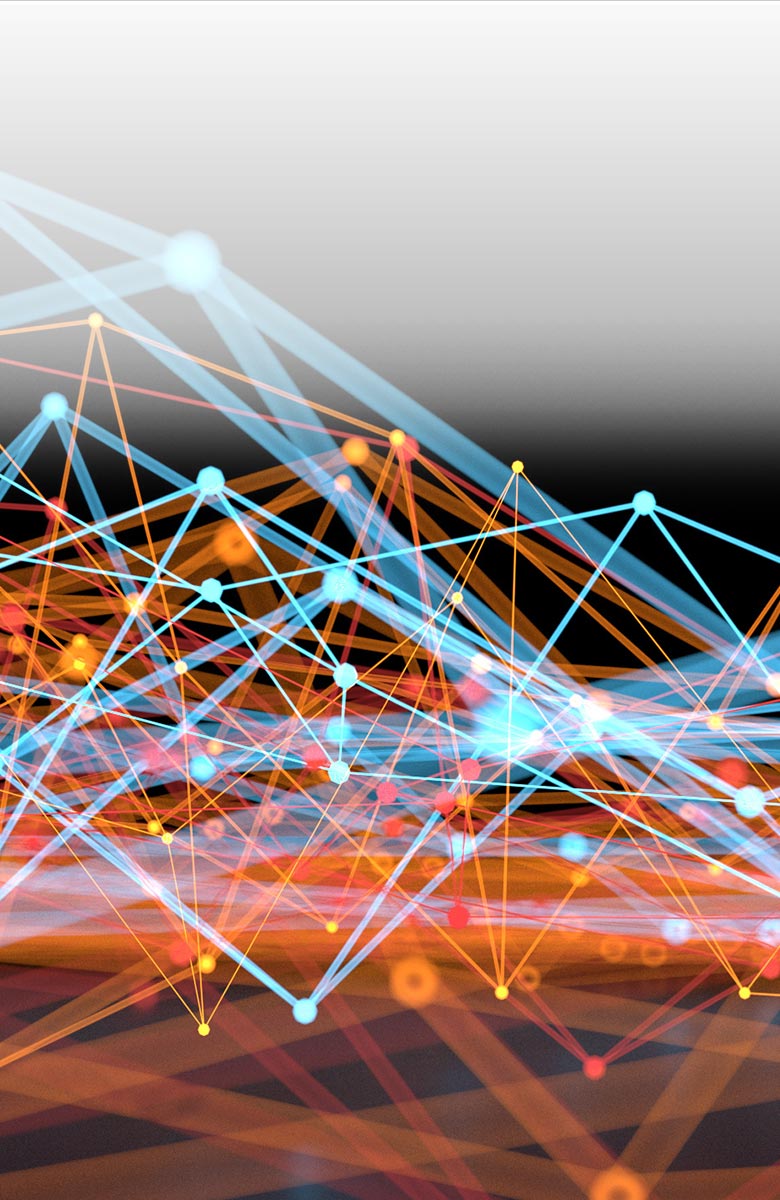 Success Stories

State-of-the-art KPI reporting with self-service BI tools and more besides: The Hager Group is introducing SAP BW/4HANA and SAP Analytics Cloud

Dashboard based on the SAP Analytics Cloud: BOMAG optimizes and simplifies KPI reporting

Introducing SAP BPC: LAPP Insulators standardizes and streamlines internal reporting

BW-integrated planning instead of Excel: Rittal is transparently planning customer and project sales with IT support

Manual actual data collection and PPM target value planning with SAP BW IP and SAP Design Studio in Quality

Management reporting with improved efficiency, quality and speed
References

use frontends and query design


use SAP BW and Lumira Designer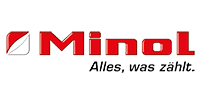 SAP Business Analytics Portfolio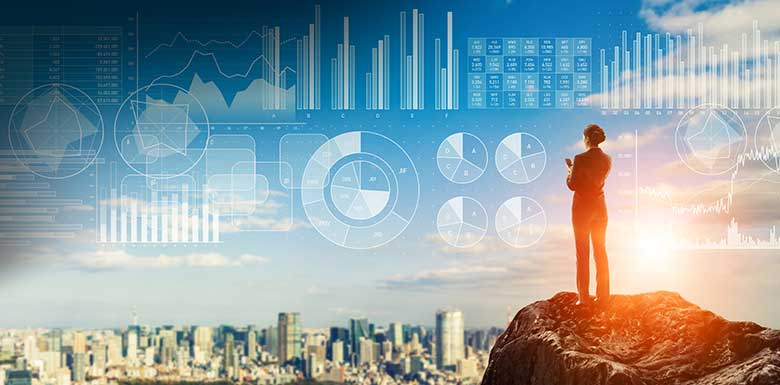 Forecasts the most promising business opportunities and minimizes your commercial risk
The increasing flood of information, the demand for ever shorter reaction times and the increasing responsibility in the operative business increase the demands on a modern reporting system.