Career opportunities at ORBIS
Would you like to be the driving force behind exciting IT projects in the consulting environment with friendly colleagues? Would you like to design smart processes and network in person? Then make us your employer, become part of the ORBIS family and work for us or our subsidiaries from absolutely anywhere. We accompany our customers around the world through the digital transformation process.
We build on the innovative solutions of our partners, SAP and Microsoft, or develop our proprietary ORBIS solutions.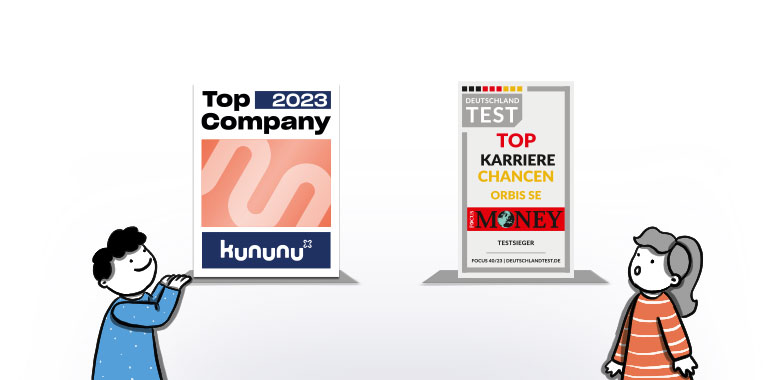 We are a top employer
In 2022/2023, we were once again recognized by Focus as an employer that offers "top career opportunities for IT specialists, university graduates and engineers". We also hold the "Top Company 2022" seal on Kununu, the "Top Employer for IT Jobs 2022" Awards from CHIP, and the "Highest Fairness in Job 2022" Award from Focus, to name but a few examples.
Career entry level opportunities at ORBIS