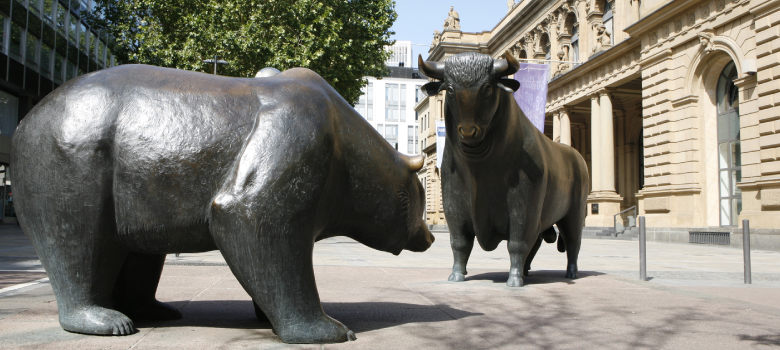 Code of conduct of the ORBIS Group
Code of Conduct for Legal Compliance and Corporate Responsibility
1. Compliance with laws, decrees and regulations
Compliance with all laws, which govern our business activities worldwide, is a matter of principle for us.
We comply with applicable law and ORBIS guidelines. This applies to local and supranational level as well as to the internal company level.
2. Fair competition
We are fully committed to the principle of fair competition.
We therefore reject any business activity which aims to obtain an economic advantage by unfair competition law or conduct contrary to antitrust law.
3. Anti-corruption
We denounce corruption and bribery and do not tolerate conduct involving unfair means.
Our employees observe the legal regulations that prohibit offering or granting benefits to civil servants or employees in the public sector.
We do not ask our employees to offer or grant any advantages in business transactions for the purpose and expectation of being unfairly preferred in competition. No ORBIS employee may demand or accept unfair advantages.
This includes promotional gifts and entertainment which do not conform to general business practice (maximum 120 EUR per person).
4. Insider trading
ORBIS demands that its employees neither engage in insider trading nor disclose insider information.
Employees who have access to insider information may not use this information themselves or pass it to other persons until it has been published and may not buy or sell ORBIS shares during this time until the insider information has been published.
5. Handling of confidential information
ORBIS expects its employees to respect the business secrets and intangible assets of ORBIS and its business partners.
Industrial property rights, trade secrets and other confidential company information must be protected against unauthorized disclosure. Employees receiving or gaining knowledge of confidential information or trade secrets of ORBIS or third parties may not disclose this information to third parties (including family members and acquaintances) or use this information for purposes other than business purposes. A passing on to colleagues is not permitted if the passing on would be made for other than operational purposes.
6. Conflicts of interests
ORBIS employees should avoid situations in which their personal interests conflict with the interests of the company.
A conflict of interest exists, especially if an employee's private interests conflict with ORBIS's interests. In such cases, the interests of the ORBIS Group must not be compromised.
In order to avoid conflicts of interest, the following behaviors must be observed:
The selection of suppliers is based on objective criteria (price, quality, reliability, technological standard, certification, presence of quality management). Business decisions must not be based on private interests and relationships.
Employees are encouraged to do community service and charitable work in their private lives. However, it must be guaranteed that all external activities do not lead to a conflict of interest. In addition, paid secondary activities for other ORBIS companies or organizations must be expressly approved in writing. This also applies to significant direct or indirect investments in competitors of ORBIS, with the exception of investments in publicly held companies.
Employees may not use company property, information or their position for the benefit of private interests. This does not apply to company-owned property, which is also made available to employees for private use by contract. This includes company cars and mobile phones, for example.
7. Work safety, environmental and health protection
The health and safety of all employees, neighbors, customers and other persons affected by the Group's business activities are as important to ORBIS as is environmental protection.
These include the following elements:
We are committed to sustainable, future-oriented development aimed at reconciling economic and ecological goals in such a way that people's needs can be met and the development of future generations is protected.
ORBIS is committed to workplace safety, health and environmental protection and is continuously working to improve them.
Every employee is jointly responsible for workplace safety; all workplace safety, health and environmental protection regulations must be strictly applied. Supervisors must set an example.
8. Social Responsibility
ORBIS is convinced that social responsibility is an important factor for the company's success.
We are committed to equal opportunities for all employees of the ORBIS Group.
We condemn any form of discrimination or harassment at the workplace, whether based on sex, race, disability, origin, religion, age or gender.
We expect our employees to contribute to a corporate culture characterized by objective, fair and cooperative teamwork.
Measures for compliance with the Code of Conduct
ORBIS ensures that all employees take note of this Code of Conduct and expect them to observe it.
Only regular interaction with the rules of conduct creates the necessary awareness to foster a corporate culture of integrity and trust. We therefore commit ourselves to making this Code of Conduct the subject of company training and further education.
Questions about this Code of Conduct will continue to arise. We promote a corporate culture in which issues of integrity can be openly addressed. Therefore, our employees are urged to seek advice from their supervisor or specialist departments (Legal, Human Resources, Internal Control) if in doubt about compliance with the Code of Conduct. Confidentiality of these requests is assured.
Specific situations in everyday professional life, where this Code of Conduct does not provide clear guidelines for our employees, are to be assessed by superiors and the above-mentioned specialist departments and to be decided in accordance with internal regulations.
As part of their managerial responsibilities, superiors are expected to act as role models in implementing the Code of Conduct and to lead their employees accordingly by their personal conduct.
Breaches of this Code of Conduct will not be accepted and will result in appropriate sanctions, such as a warning, the assertion of claims for damages or the termination of the employment relationship.