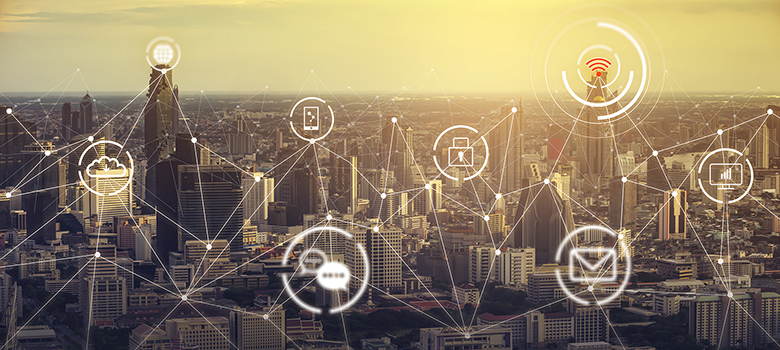 Take advantage of the Cloud
Into the cloud with Microsoft Azure IoT
One step ahead with the internet of things
Push ahead with the digital transformation of your company. Utilize the data from all network devices and to draw conclusions to promote profitability. Microsoft Azure IoT, a highly scalable cloud platform, simplifies the Internet of Things and accelerates your progress in that direction with fully managed, sector-specific IoT solutions.
Within the Microsoft Azure environment, we support you with years of experience in Microsoft Office 365 and Microsoft Dynamics 365. Equip your solutions for the cloud age in partnership with us.
Our experts will be pleased to advise you:
From the virtualization of IT environments and
The expansion of cross-system business processes
To the connection of local/cloud systems and
The management and evaluation of data from thousands of devices in the IoT environment
One focus area:
Supporting service processes with data supplied by the devices to be serviced via IoT connection:
Collect data in the cloud via Azure IoT Hub
Real time visualization and triggering of alarms
Reporting and analyzing, e.g. with Power BI
Predictive maintenance with Azure Machine Learning
Relocation of cloud logic to local devices with Azure IoT Edge
Title
Learn how you can map your CRM processes in Microsoft Dynamics 365 and handle your processes in a DSVGO-compliant manner.
Title
Location: Online
/
Date: 13.12.2023
Learn how to create added value for your business with SAP & the Power Platform in our webinars on 07 & 13 Dec.
Location: Online
/
Date: 13.12.2023
Learn how to better manage business and industrial processes with the Power Platform in our webinar on 07. and 13.12.2023
IoT with Microsoft Azure and ORBIS