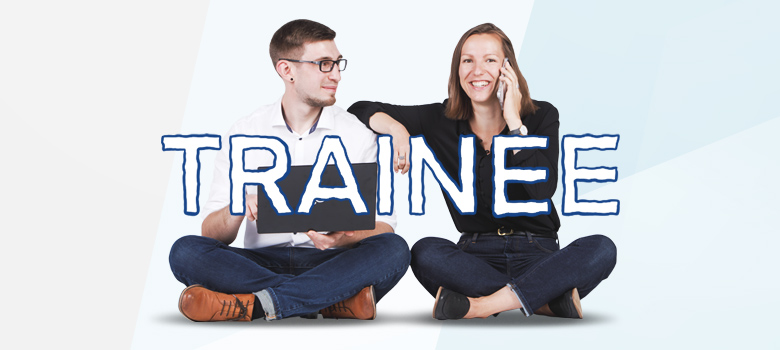 Not only do we guide our customers through the digital transformation; we also help you to transform from student to professional. ORBIS enables you as a university graduate to enter the world of work in a structured and transparent manner. We offer our 12-month trainee programs in a wide range of divisions and specializations.
How do you benefit from a traineeship at ORBIS?
In our trainee programs, you shoulder responsibility from day one. But we do more than just challenge you; we make sure that your skills and abilities are promoted to the best possible extent for your further career path. That's why, from your very first day, a mentor will be at your side as a contact who can help with your varied and challenging tasks.
To impart the required hard and soft skills, we rely on the proven combination of off-the-job training through seminars and on-the-job training during projects and create a customized development plan. What's more, your personal development will be supplemented and coordinated at regular intervals through feedback sessions.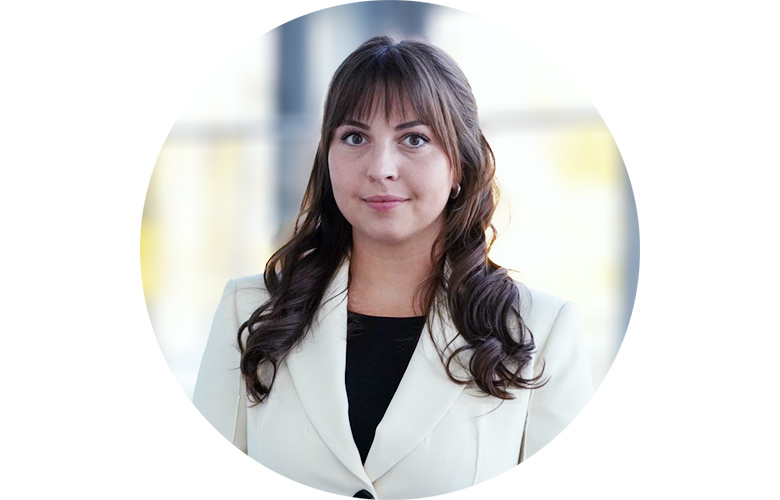 Fabienne, Trainee in the SAP Division
"What I find most impressive is how sincere everyone is in interacting with one another, from the interns to the Executive Board, and how extraordinarily helpful all the colleagues are. The trainee program provides me with superb support in my professional and personal development. I look forward to going to work every day."
It's important to us that each trainee receives an overview of our business areas at the start of their trainee phase. During the program, you will build relationships and obtain a profound insight into our organization and corporate culture. We actively promote this through trainee meetings focusing on social exchange.
What does the onboarding process involve?
One of ORBIS's special features is our onboarding process. This isn't limited to the first few weeks after you join the company. We will support you throughout your entire traineeship. Our goal in doing so is to ensure optimum professional, social and value-oriented integration.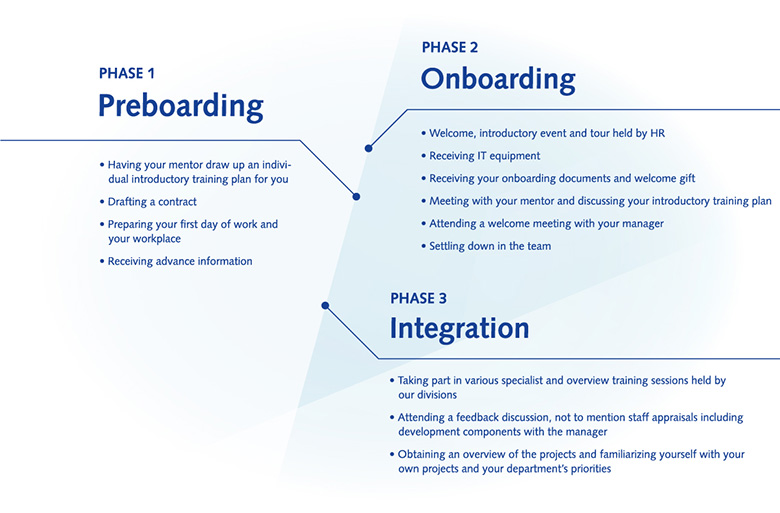 When do the traineeships start?
Unlike other companies, we need motivated and dedicated talented individuals all year round. So we don't have fixed starting dates. Instead, we offer attractive vacancies for trainees throughout the year.
How long does a traineeship last?
The trainee program lasts 12 months, but it can be shortened by an internship or a final thesis. Our trainees are usually taken on as juniors once they have completed the trainee program.

What traineeships does ORBIS offer?
ORBIS offers traineeships in the consulting environment for our Microsoft, SAP and proprietary product solutions, not to mention traineeships in development. It is also possible to complete a traineeship in our Internal Services Division. You can find the current requirements listed under our vacancies. Don't see anything there that suits you? Please feel free to send us a speculative application! You will find a sample overview of potential traineeships attached.
Traineeships in the SAP Division
SAP SD
SAP FI/CO
SAP UI Technology
SAP Customer Experience
SAP Customer Experience Technical Consulting and Development
S/4HANA Cloud focusing on Production Planning
SAP Analytics
SAP ePPM
ORBIS Configuration Suite
SAP Variant Configuration
SAP IBP
Development
Smart Costing
SAP SCM focusing on Logistics
Traineeships in the Microsoft Division
Microsoft Dynamics 365
Microsoft Power Platform
Traineeships in the Internal Services Division
Do you have any more questions?
Feel free to check us out on our social media profiles, or send us an email. We look forward to hearing from you!