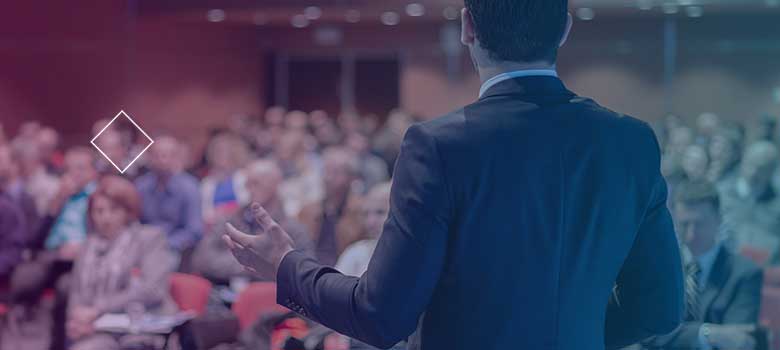 Training and event management for your SAP system
Event processes are easily automated with ORBIS TEM, our SAP add-on
ORBIS Training & Event Management for your SAP system

Event processes easily automated
Around the time an event or seminar is held, there's a lot to keep an eye on – during every event phase: preparation, planning, performance, follow-up and, potentially, repeat performance. Event or seminar management software can automate most of your processes!
ORBIS TEM – the training and event management software developed by our subsidiary contrimo – gives you a helping hand in the many small intermediate steps of these individual project phases of event and/or seminar management with extensive functions, such as resource planning, booking of rooms, speakers and hotels, attendee acquisition and communication, and evaluation of your events.
This boost to an event or seminar manager's effectiveness both increases your employees' satisfaction and tremendously reduces the potential for stress. This means you have time spare to focus on more important things, such as thinking about an event's content in more detail.
Events always form part of your marketing and sales strategy. However, the data generated in this context often remains unprocessed and ends up in a data dead end. With the help of our web-based solution – which integrates seamlessly into the SAP Customer Experience Suite – event-related data now enriches your 360° view of your customers. For example, you can correlate your B2B customers' seminar or event attendance with their service performance or sales volume.
What makes our solution so unique?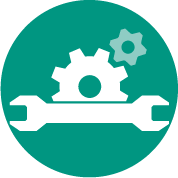 Seamless integration into the SAP system landscape
ORBIS TEM integrates fully into all the relevant SAP CRM and Customer Experience applications, making repeated data maintenance a thing of the past.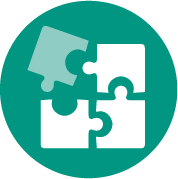 Not an off-the-shelf software product
Since we know that every company's event landscape is different, we can customize ORBIS TEM to suit your needs and strategic processes.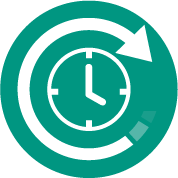 Effective automation of event processes
Don't waste your time on overcoming tedious, manual administrative hurdles and time-consuming troubleshooting. Make the most of process digitalization and efficient management now!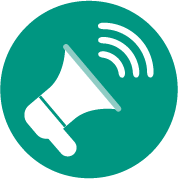 Professional marketing of your events
Improve your events' visibility and digital communication with your attendees using our MyEvent app.
In this demo, we will show you what this means in practice. Gain a first insight into the functionality and the user interface.
ORBIS TEM connection to the SAP world
Do you really know who is attending your events? Do you use event-related data to gain a holistic view of your customers? Our event and seminar management solution – which integrates seamlessly with the existing SAP CRM and CX system landscape – allows you to use attendee information for additional campaigns and customer touchpoints in a flash. Everything is naturally online and compliant with data protection legislation!
The advantages of our event management solution
Include event data in the 360° view of your customer base
Very often, event-related information still ends up in a data dead end. The valuable data generated from your events is simply disregarded, so you miss out on numerous market opportunities. ORBIS TEM's connectivity in your SAP system landscape gives you a clear competitive edge over your competitors who haven't yet digitalized their event processes or integrated them into their marketing and sales solution. This makes seminar management fun!
Maintain an overview
See your seminars' attendance rate at a glance and receive information about your attendees in real time. Manage your event data centrally in administration software and access it online from absolutely anywhere. Benefit from automated hotel room quota management and receive an alert when a quota is reached or the expiration date has passed.
Create expressive emails and CI-compliant marketing materials
Use our Template Designer (TED) to create effective email and PDF templates for all project phases, automatically add a personal touch to your training course or seminar and inspire your attendees. Designing admission badges, name tags, place cards and much more besides is a breeze too.
Market your events more professionally
Pique your target group's interest with our MyEventApp and offer your seminar attendees online registration. During further processing, they benefit from further information and automated processes for their booking. In addition to classic in-person seminars, online training opportunities and courses can also be mapped over an interface to learning management software.
Who benefits from our tool?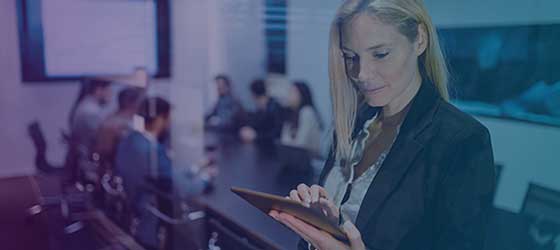 Event and seminar managers
Increase the chances of your events being a success by marketing them using contrimo's MyEventApp.
Inspire your attendees by means of professional attendee acquisition and CI-compliant event communication using the embedded Template Designer
Save both time and money through effective event planning – without running the risk of double-booking resources
Marketing and sales managers
Include attendee data in the 360° view of your customers
Exploit all the cross-selling potential
Generate more targeted marketing and sales campaigns using additional, event-related attendee information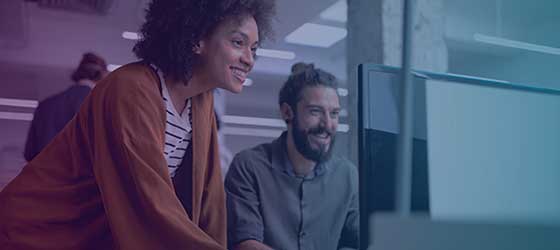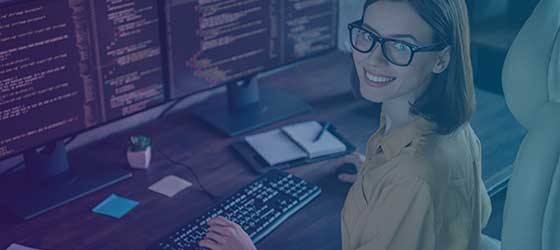 IT managers
Achieve a high degree of standardization and automation within the company
Introduce holistic customer experience processes
Also make the most of the advantages of the SAP system landscape in the event process
Avoid data dead ends