#ExperienceMORE Starter Packs from ORBIS: Fast Customer Experience Entry for Sales, Service and Field Service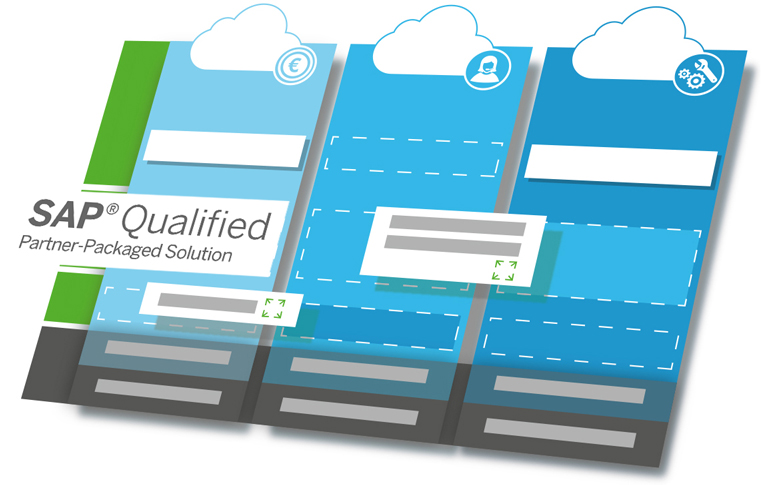 With #ExperienceSales, #ExperienceService and #ExperienceFieldService, ORBIS AG from Saarbrücken presents three preconfigured, lean and modular cloud-based starter packages for sales, service and field service at a fixed price. These integrated packages under the umbrella term #ExperienceMORE enable mid-sized companies to get started quickly, securely and cost-effectively with professional digital customer experience management, regardless of whether they use SAP ERP or SAP S/4HANA. If required, the packages can also be linked to ERP systems from other providers.
The #ExperienceMORE starter packages build on more than 20 years of know-how and experience of the Saarbrücken-based IT service provider ORBIS in the areas of sales, service and field service and can be implemented at clearly calculable costs in six to twelve weeks. Since the time and financial expenditure of a customer experience project can thus be clearly quantified, ORBIS customers benefit from a high degree of planning reliability and rapid value creation.
Each starter package contains prefabricated functions that can be freely configured and thus precisely adapted to individual requirements, giving customers the agility and flexibility that digital business demands. This, and the ability to combine the individual packages into a customized overall solution, is the prerequisite for making the most of the potential inherent in digital customer experience processes - a real added value.
ORBIS offers #ExperienceSales, #ExperienceService and #ExperienceFieldService each in a basic version, which the customer can expand step by step at his own pace with the help of the predefined features and additionally with dashboards that clearly visualize key figures and analyses. The basic versions include standard functions for customer and contact management and for typical processes in the individual areas: activity management for digital customer communication for sales, ticket management for central processing of customer inquiries for service, or technician deployment planning and mobile service processing, both online and offline, for field service. If desired, the experts at ORBIS can also integrate the starter packages or the individually configured customer experience solution with the customer's existing SAP ERP or SAP S/4HANA system.
The #ExperienceMORE starter packages from ORBIS are SAP-qualified partner-packaged solutions based on the cloud solutions SAP Sales Cloud, SAP Service Cloud and SAP Field Service Management (SAP FSM) from the SAP Customer Experience Suite. In order to receive the "SAP-qualified partner package solution" seal of approval, the ORBIS packages had to successfully pass a comprehensive testing process at SAP in terms of content and quality. SAP-qualified partner package solutions bundle software and innovations from SAP with services from SAP partners like ORBIS that have special industry or business area expertise.
About ORBIS
ORBIS accompanies medium-sized companies as well as international corporations in the digitalization of their business processes: from the joint development of the customer-specific Big Picture to the practical implementation in the project. The digitalization and automation of business processes across the entire value chain ensure the competitiveness of our customers. The in-depth process know-how and innovative strength of our 550 employees combined with the expertise gained from more than 30 years of successful, international project work in various industries make us a competent partner. We rely on the solutions and technologies of our partners SAP and Microsoft, whose portfolios are rounded off by ORBIS solutions. Our focus is on SAP S/4HANA, Customer Engagement/Customer Experience and the realization of the Smart Factory. On the basis of smart cloud technologies such as Machine Learning, Cognitive Services or IoT, we promote the innovative power of our customers in the development of innovative products, services and business models. Our expertise results from over 2,000 customer projects at more than 500 customers in the automotive supply industry, construction supply industry, electrical and electronics industry, mechanical and plant engineering, logistics, metal industry, consumer goods industry and retail. Long-standing customers include the ZF Group, Hörmann, Hager Group, Rittal, Kraftverkehr Nagel, ArcelorMittal, Montblanc, Bahlsen and Sonepar.
Contact for the press
ORBIS AG
Silke Manderscheid
Head of Marketing
Nell-Breuning-Allee 3 - 5
66115 Saarbrücken
Tel.: +49 (0)681 99 24-361
Fax: +49 (0)681 99 24 489
Mail: silke.manderscheid(at)orbis.de
Web: orbis.de