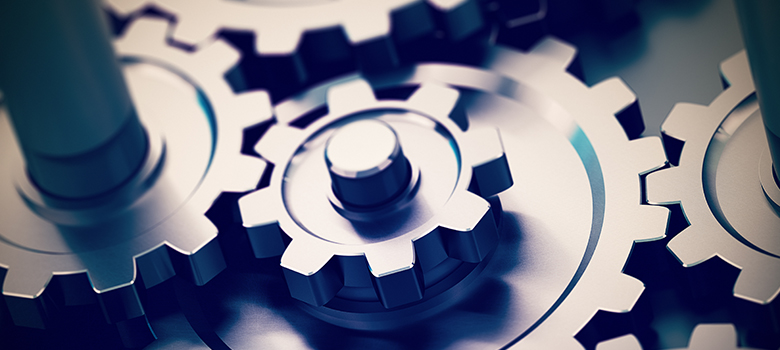 Processes supported with ORBIS PCC
The ORBIS Product Cost Calculator optimally supports the following application areas for the determination of manufacturing costs:
1. Design and development costing
When developing new products, cost calculators often need to work with calculation items for which neither master data exists in the SAP system, nor prices are known for. With ORBIS Product Cost Calculator new materials or assemblies, for which no material numbers nor purchase prices are yet entered in the SAP systems, can be created with a price and a short text. These materials or assemblies which are not available in SAP, can be generated and created as new SAP master data via a function integrated into the add-on, when an order is placed. The ORBIS Product Cost Calculator estimates materials with pre-set calculation variants and calculation procedures. Prices can also be manually adjusted in the calculation: All changes are fully documented and thus reproducible at all times.
No master data has been created yet, however, the calculation is performed in SAP. The cost type can be assigned here, in order to manage the associated overhead costs.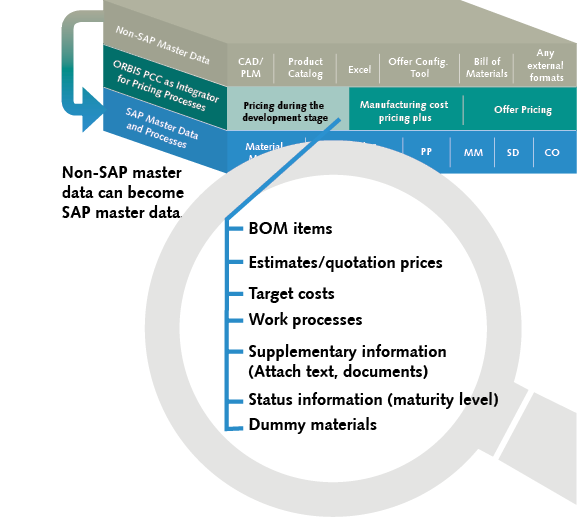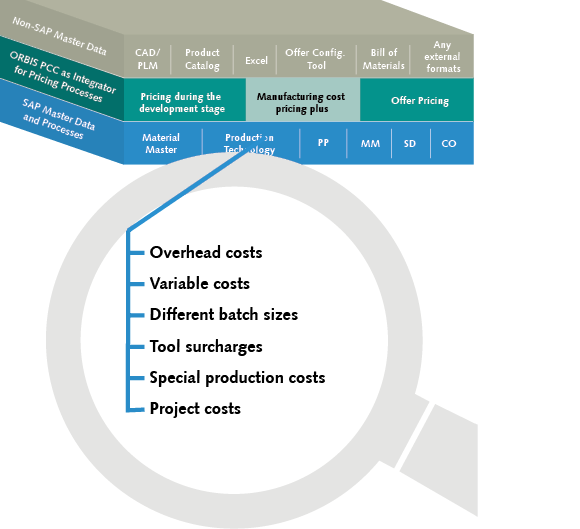 2. Production cost calculation plus
Compared to standard material cost calculations, additional cost elements (e.g. tool costs) can be added in the manufacturing cost calculation Plus in the form of surcharges and variable items. It is possible to both simulate and change a material calculation, as well as to compare different calculations. Also, calculations with the same content can be carried out and saved with different calculation variants.
Separate surcharges or variable items are added.
3. Quotation costing
Individual or special manufacturers often create extensive quotations, which need to be changed often or recalculated, before the customer places the order. However, only a small number of quotations actually results in orders. To avoid creating and maintaining unnecessary master data, ORBIS Product Cost Calculator allows calculations with dummy master data (materials, work schedules, assemblies). The cost estimate can be transferred into an SD offer without a change in formats. All terms saved in the customer master data (e.g. discounts, commissions, freight costs etc.) can be reused.
No master data need to be created. In this case, quantity-based purchase terms are applied. The cost estimate can be calculated based on a request and transferred into an SD offer.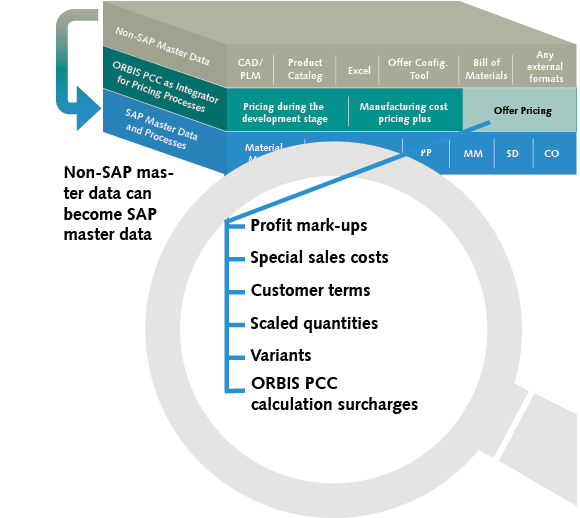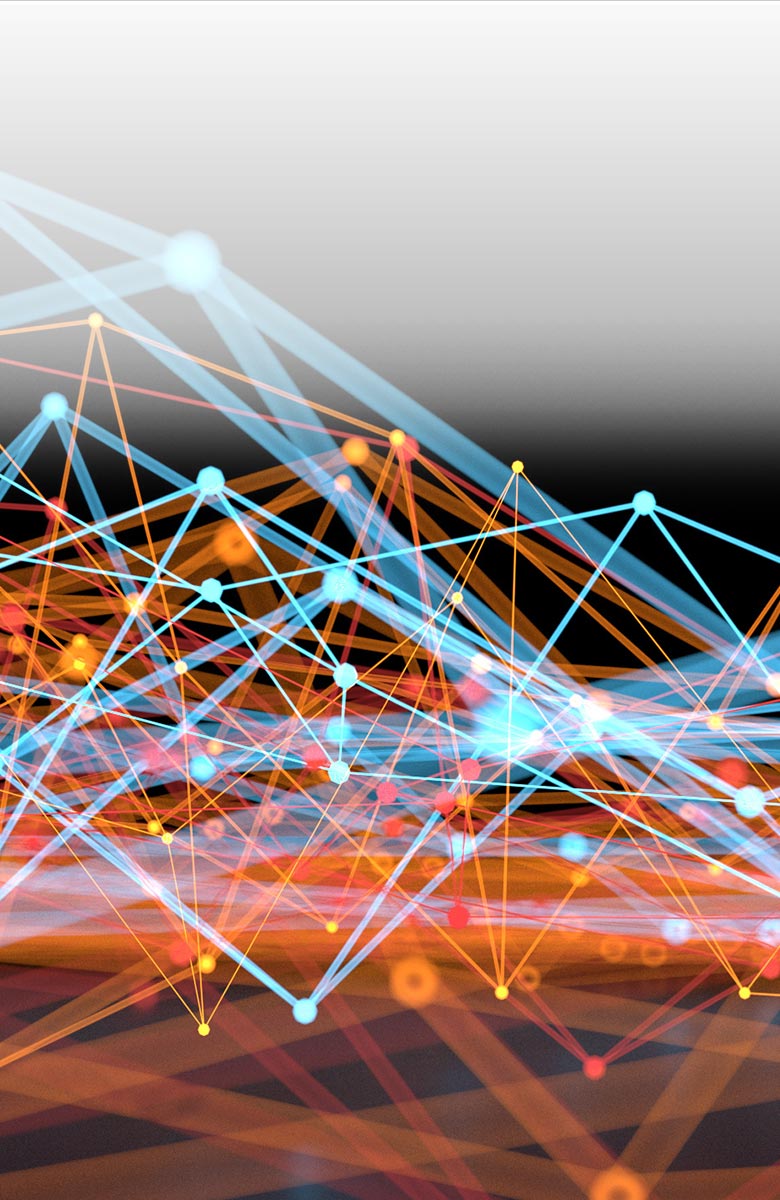 Success stories

CLAAS Group: Calculating tens of thousands of items with ORBIS PCC completely integrated in SAP ERP
KTR implements ORBIS Product Cost Calculator – preliminary costing directly in SAP and from one source

Efficient product costing in SAP: EMAG replaces Excel with ORBIS PCC

ERCO: Introduction of ORBIS PCC with complete SAP integration:
PRODUCT COST CALCULATION WITH ORBIS PCC DIRECTLY IN SAP WITH AND WITHOUT MASTER DATA
The ORBIS Product Cost Calculator (ORBIS PCC), an SAP add-on based on ABAP, enables calculation directly in SAP
EXTENDED FUNCTIONS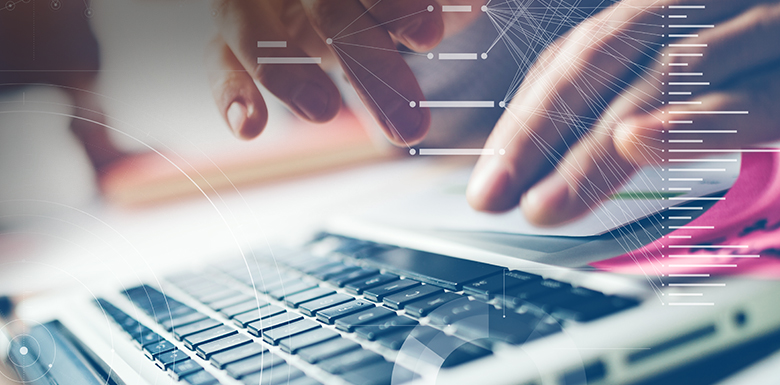 Brief explanations of additional functions such as multi-year project costing, use of benchmark data and evaluations.
INTUITIVE OPERATION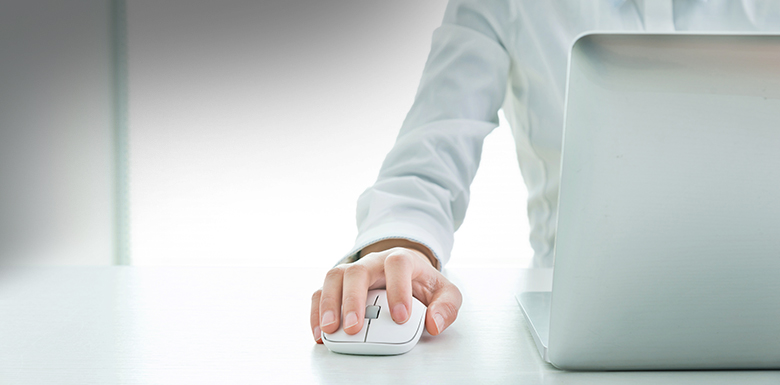 Some examples of how the intuitive operation and functionalities of ORBIS PCC simplify the calculation with SAP.
FUNCTIONAL HIGHLIGHTS
The decisive added value for the SAP calculation, a list of the most important functionalities of the ORBIS PCC.
References