Roadmap on the SAP S/4HANA solutions
Are you using the tried and tested SAP WM (Warehouse Management) solution to digitally map your intralogistics processes? Then you are currently faced with the decision of which warehouse management alternative under SAP S/4HANA you would like to use in the future. Because this central component of the SAP LES (Logistics Execution System) can be used only until the end of 2027 in SAP S/4HANA. After this date, the usage rights for the solution will expire as part of the "Compatibility Package", the compatibility scope for SAP S/4HANA.
If you would like to use the basic functions of SAP WM beyond 2027, you can do so using the SAP Stock Room Management solution. SAP EWM (Extended Warehouse Management) is a great choice for more complex, extensive warehouse management along with the first-time implementation of an SAP logistics solution in your company. It represents SAP's strategic warehouse solution that is fully integrated into SAP S/4 HANA.
As a result of this change, companies must define their individual requirements for warehouse management solutions and derive their specific needs on this basis. Once the basic goals have been set, the focus is on developing a roadmap from SAP WM or SAP LES to the appropriate warehouse management alternative under SAP S/4HANA. This can either be SAP EWM or the more targeted SAP stock room management system. ORBIS guides you on this path toward smart intralogistics. Our over 30 years of consultation experience make us your ideal partner.
The optimal, SAP-based solution for your company
With the changeover from SAP WM or SAP LES to another solution, fully integrated with SAP, there is a range of solutions to choose from:
SAP Stock Room Management
SAP EWM
SAP EWM Cloud
The first alternative specified is suited to simple warehouse processes, as this solution offers only limited functionalities. No further development of the basic functions is planned. In addition, SAP Stock Room Management can be used as a transitional solution from SAP WM or SAP LES to SAP EWM.
SAP EWM, the second variant, is SAP's strategic warehouse solution. By using this alternative, you are taking a step toward the digital future of your intralogistics. The solution allows you to map best practice logistics processes individually and to scale the system flexibly. With rapidly-growing warehouse space, you gain a competitive advantage. If you are planning to construct a new distribution or warehouse center, invest in a future-proof solution using SAP EWM. This makes later migration projects from SAP Stock Room Management or SAP WM unnecessary. In the long run, we recommend migrating to SAP EWM, regardless of the SAP warehouse solution you were using before.
Your advantages when migrating to SAP EWM
Identify and exhaust potentials in the logistics process – that's the key principle behind the new SAP EWM solution. The extended scope of functions compared to predecessor products allow meaningful analysis of your pre-existing intralogistics processes. While SAP WM requires many customer-specific developments, a high number of these functionalities are delivered as standard in SAP EWM. This makes it possible to close functional gaps and establish a process design that is close to the standard and has a simpler, more uniform structure. Rely on a future-proof warehouse management system from SAP that responds flexibly to your company's process requirements.
Possible migration scenarios SAP WM / SAP LES
The migration to SAP EWM can be achieved in different scenarios. We explain two possible migrations to give you some insight below:

S/4HANA System Conversion
SAP ERP with SAP WM on SAP S/4HANA with SAP WM / SAP Stock Room Management
The introduction of the SAP Stock Room Management under SAP S/4HANA offers additional options in migration. Direct migration from SAP WM to embedded EWM is no longer mandatory. This allows you to focus entirely on the ERP core process within the framework of the S/4HANA Conversion. A migration of logistics to embedded EWM can then take place in a second, downstream step - after successful ERP conversion.
"Logistics greenfield" of a S/4HANA migration
SAP ERP with SAP WM to a decentralized SAP EWM based on SAP S/4HANA
If your company is growing faster in size than your internal logistics, you should migrate to a decentralized SAP EWM. In addition, this solution makes sense if you want your distribution center to operate more flexibly in future, allowing you to continue supplying customers on time. If you need a rapid alteration to your system and are unable to wait for the migration on SAP S/4HANA, decentralization with SAP EWM also holds an advantage. This means the S/4HANA strategy can be independently optimized - the central SAP ERP system maintenance cycles have no impact on your company.
What costs are associated with the migration of SAP WM or SAP LES?
The cost structure for licensing SAP EWM depends on how you use the solution in your company. The "Basic" option covers the basic functionalities already in the SAP S/4HANA license. This includes only basic, straightforward intralogistics warehouse processes. You can license the "Advanced" package if you'd like to use more functions. If you plan on using SAP EWM as a decentralized warehouse management system, the costs are based on the order volume - regardless of the functionalities.
The integrated and decentralized SAP solution for your warehouse management can be used for the same business scenarios with identical functions. Your company's individual requirements are the sole deciding factor when it comes to what variants ideally support the optimization of your logistics process.
The range of solutions for stock management under SAP
SAP EWM – Extended Warehouse Management
The modern and powerful SAP EWM warehouse management software supports you comprehensively in the handling of your warehouse processes. Thanks to its modular design, it can be used to control large logistics centers as well as smaller warehouses.
Stock management under SAP S/4HANA
Link and integrate processes, services and analyses in real time - with warehouse management under SAP S/4HANA, everything is possible. Choose the right solution for your company from the ones on offer. ORBIS supports you here as a competent partner for your digitalization projects in logistics.
SAP Stock Room Management
Ever since the release of SAP S/4HANA 1909, SAP Stock Room Management has been covered by the license for SAP S/4HANA Enterprise Management. This solution is designed to allow SAP customers to continue using the SAP WM basic functions after 2027.
Title
How can you best implement your individual, fully SAP-integrated Smart Factory? In a joint discussion, our experts will answer your questions on the topic and present the solutions that suit you and your requirements.
References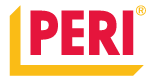 Relies on consulting by ORBIS

Relies on consulting by ORBIS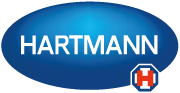 Relies on consulting by ORBIS

Relies on consulting by ORBIS

Relies on consulting by ORBIS

Relies on consulting by ORBIS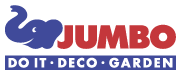 Relies on consulting by ORBIS

Relies on consulting by ORBIS

Relies on consulting by ORBIS

Relies on consulting by ORBIS

Relies on consulting by ORBIS

Relies on consulting by ORBIS

Relies on consulting by ORBIS

Relies on consulting by ORBIS

Relies on consulting by ORBIS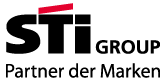 Relies on consulting by ORBIS