Warehouse management in SAP S/4HANA
SAP offers a whole range of different solutions for internal warehouse management under SAP S/4HANA, presenting companies with the challenge of making the right choice for them. Which technological support does your company need and which additional options are possible? In order to make long-term target-oriented decisions, it is important to be informed of the possible alternatives to Warehouse Management under SAP S/4HANA and their respective advantages. ORBIS is your ideal partner for developing a future and investment-secure roadmap for optimizing your intralogistics. Find out more about our comprehensive skills and discover what warehouse management options are available to you under SAP S/4HANA!
Changeover on SAP S/4HANA - reap the rewards of ORBIS sector and consultation expertise
ORBIS supports you in selecting the warehouse management alternative under SAP S/4HANA that is ideally suited to your company and your requirements. Based on our many years of experience with intralogistics processes in a wide range of industries, we will guide you from optimizing your workflows all the way to implementing suitable solutions. We place particular emphasis on one thing in our consulting and solution implementation: The technology applied continues to follow the process. All warehouse management software solutions to be implemented under SAP S/4HANA, along with the SAP add-ons offered by us, can be individually adapted to the working methods and processes within your company. In this way, we are creating the fundamental prerequisite for securing and increasing your competitiveness in the long term.

With ORBIS as a partner, you not only make the most of competent advice, but also our wide range of branch experience. No matter whether automotive, mechanical and plant engineering or steel, electrical and electronics, consumer goods as well as manufacturing industries: We offer comprehensive, experience-based consulting.
The range of solutions for warehouse management in SAP S/4HANA
For process optimization in your warehouse, various alternatives with different technological support are available under SAP S/4HANA:
SAP EWM – Extended Warehouse Management
The modern and powerful SAP EWM warehouse management software supports you comprehensively in the handling of your warehouse processes. Thanks to its modular design, it can be used to control large logistics centers as well as smaller warehouses.
SAP WM / SAP LES
Define your roadmap from SAP WM / SAP LES to a new SAP logistics solution with ORBIS. This means that from 2027, you will be starting with new standard software for warehouse management by SAP.
SAP Stock Room Management
Ever since the release of SAP S/4HANA 1909, SAP Stock Room Management has been covered by the license for SAP S/4HANA Enterprise Management. This solution is designed to allow SAP customers to continue using the SAP WM basic functions after 2027.
Title
How can you best implement your individual, fully SAP-integrated Smart Factory? In a joint discussion, our experts will answer your questions on the topic and present the solutions that suit you and your requirements.
References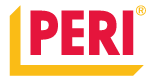 Relies on consulting by ORBIS

Relies on consulting by ORBIS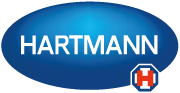 Relies on consulting by ORBIS

Relies on consulting by ORBIS

Relies on consulting by ORBIS

Relies on consulting by ORBIS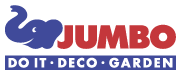 Relies on consulting by ORBIS

Relies on consulting by ORBIS

Relies on consulting by ORBIS

Relies on consulting by ORBIS

Relies on consulting by ORBIS

Relies on consulting by ORBIS

Relies on consulting by ORBIS

Relies on consulting by ORBIS

Relies on consulting by ORBIS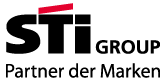 Relies on consulting by ORBIS