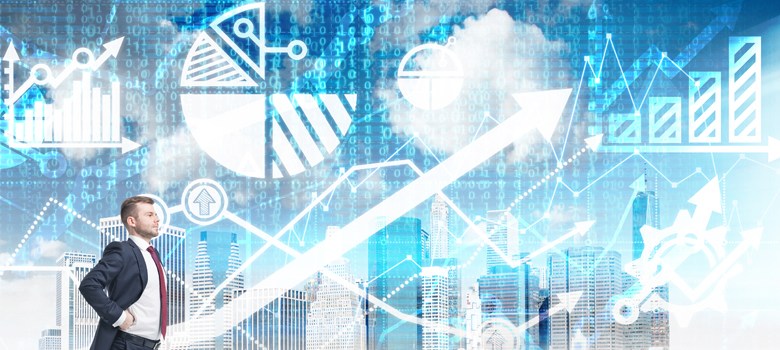 SAP Analytics Cloud
SAP Analytics Cloud (SAC) describes state-of-the-art technology in your web browser. No client installation is necessary and it can be used immediately.
The solution is optimally aligned to the department's needs as a result of its intuitive operability.
Because this is a cloud application, the visualizations can be accessed from anywhere using various end devices (laptop, smart phone, tablet). Nonetheless, it offers the capability to ensure that your data does not leave the corporate network.
By using SAP HANA as a database, even mass data is analyzed and will be displayed for you in just a few seconds.
One product for many departments
SAP Analytics Cloud (SAC) allows you to analyze, plan and calculate predictions based on your data. For example, analysts can access and visualize data, operational employees can prepare reports and record plan data, financial experts can run forecasts. All users use a standard interface, which allows each user to quickly find his or her way around various areas.
A workflow system also supports the planning process and with the installed collaboration option, you can exchange information with your colleagues on specific topics relating to certain situations.
To simplify the decision-making process in various departments, SAP Analytics Cloud (SAC) as a strategic SAP product provides the core functions Reporting and Analysis, Planning and Forecasting in a single solution.
Relieving IT and reducing operating costs
SAP Analytics Cloud (SAC) is offered as 'Software as a Service'. This means, SAP provides the hardware, including its installation and configuration of the system. You will also receive automatic updates and will be able to benefit from the new functions regularly without having to involve your IT.
Putting five objections against cloud solutions to the test
Security
Data privacy
Lack of know-how carriers
Corporate culture
Integration Problems
By implementing an authorization concept, employees only have access to information that they really need. Use of several firewalls and other security measures also guarantees the security of the data in the cloud. Regular internal and external audits through SAP verify compliance with the high security standards. SAP customers define in a contract, which data processing center they prefer as the location for their data. Customers can also opt for a processing center in Germany.
You can use a large variety of different data sources. Your data is either made available through other cloud solutions or delivered through existing on-premise systems. Data can be replicated in the cloud, which is especially useful if you are not using an SAP HANA database yourself.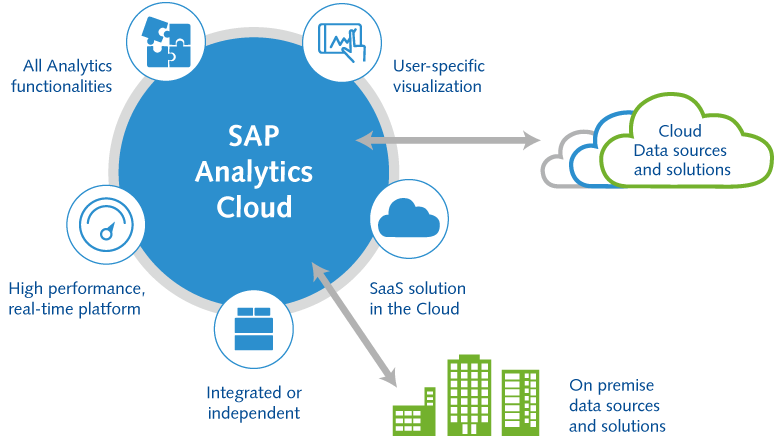 References

use frontends and query design


use SAP BW and Lumira Designer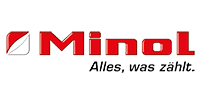 Analytics Frontends
Quick and solid decisions form the basis for every company's business success.
On Premise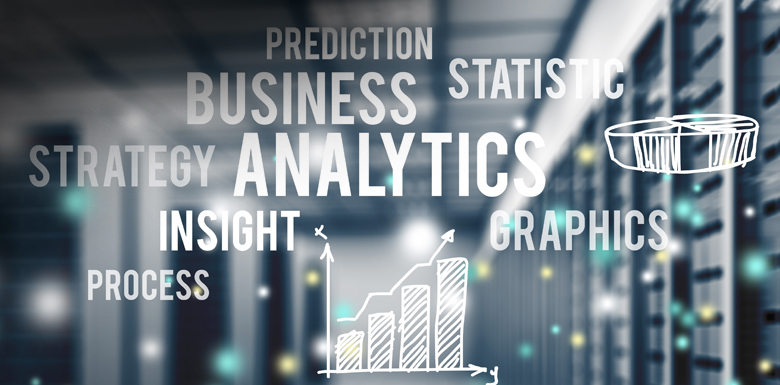 Ad-hoc Reporting and OLAP Analysis
Formatted reporting and mobile applications
Data analysis using visualization and intuitive OLAP applications
SAP Business Analytics Portfolio
Predictive Analytics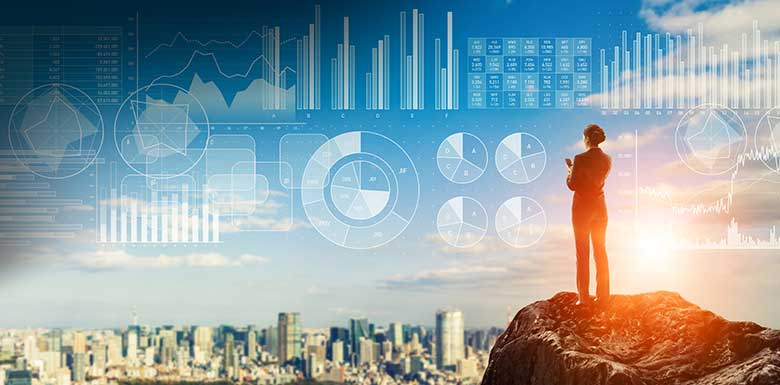 Using SAP Predictive Analytics to make forecasts and predictions
Business Analytics SAP
The increasing flood of information, the demand for ever shorter reaction times and the increasing responsibility in the operative business increase the demands on a modern reporting system.