Combined intralogistics expertise: ORBIS and proLogistik enter into strategic partnership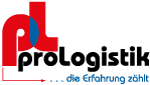 The SAP consulting and software company ORBIS and proLogistik GmbH + Co KG from Dortmund, an IT system house for hardware and software solutions in intralogistics, have agreed on a strategic partnership. The aim of this cooperation is to support customers holistically and with bundled expertise in networking and optimizing their intralogistics processes in the sense of Industry 4.0. To this end, ORBIS has seamlessly integrated the pick-by-voice dialog systems from proLogistik (pro-Voice) into the SAP Business Suite thanks to the innovative technology of the ORBIS Multi-Process Suite (ORBIS MPS).
Through this partnership, ORBIS AG has added proLogistik's pick-by-voice systems to its intralogistics portfolio and can now offer its customers a complete portfolio for paperless data collection in internal logistics that is fully integrated in SAP software. It ranges from pick-by-scan via mobile device or forklift terminal to pick-by-vision with augmented reality data glasses to pick-by-voice with voice commands. Whether storage and retrieval, picking, packing or inventory in the warehouse: the customer can now use the most suitable technological process for each intralogistics process.
In addition, as part of the cooperation, ORBIS can also provide customers with proLogistik's high-quality hardware, which is developed, produced and repaired exclusively in Dortmund, for their in-house logistics projects.
Through the partnership, proLogistik gains access to the comprehensive range of services offered by ORBIS with regard to internal logistics in the SAP environment and can use ORBIS MPS as a modern solution for dialog-supported process control. With ORBIS MPS, the processes in intralogistics, but also in production and service, are networked, dialogued and visualized bidirectionally and in "real time" with SAP processes in the sense of Industry 4.0 - regardless of the end device. In this way, it efficiently supports the paperless data flow in intralogistics.
With this strategic partnership, both ORBIS and proLogistik optimally complement their own intralogistics expertise. Customers benefit from the resulting synergies because they receive the best possible support in setting up end-to-end, efficient and transparent internal logistics process chains. At the same time, the cooperation opens up opportunities for both companies to develop new business areas.
ORBIS will be presenting the use of the proLogistik pick-by-voice system and its seamless integration into the SAP Business Suite to the general public for the first time in showcases at this year's LogiMAT in Stuttgart (March 14-16, 2017). Interested trade visitors can obtain detailed information at the ORBIS booth (Hall 7 / 7D45).
About proLogistik GmbH + Co KG
proLogistik GmbH + Co KG is an IT systems house for hardware and software solutions in the field of intralogistics. The company has been implementing innovative system solutions since 1983 and, with more than 150 employees, supports over 700 installations worldwide. In addition to software solutions for warehouse management and material flow control, proLogistik is also a manufacturer and supplier of industrial-grade hardware such as industrial PCs and voice clients for voice-assisted picking. The hardware is "Made-in-Germany" and is developed, produced and repaired at the Dortmund site. In addition to the products developed in-house, proLogistik also offers mobile data collection devices, scanners and printing systems from all leading manufacturers, as well as consumables such as labels and ribbons.
For more information, please visit proLogistik.com.
About ORBIS
ORBIS is an international software and business consulting company. With around 400 employees, ORBIS advises and supports international corporations and medium-sized companies - from IT strategy and system selection to business process optimization, system implementation and system integration. ORBIS relies on the solutions of the market leaders SAP and Microsoft, with whom we have a close partnership. The core competencies include classic Enterprise Resource Planning (ERP), SAP S/4HANA, Supply Chain Management (SCM), Logistics (EWM/LES), Manufacturing Execution Systems (MES), Variant Management, Customer Relationship Management (CRM) On Premise and Cloud, Business Analytics (BI, EPM and Data Warehousing) and Product Lifecycle Management (PLM). As a reliable partner, ORBIS supports worldwide rollouts of ERP solutions and processes. Own solutions for Industry 4.0, BI, MES, product costing and variant management as well as add-ons based on SAP complete the service portfolio. On the Microsoft Dynamics CRM platform, ORBIS offers mature proprietary industry solutions and best practices such as SAP integration. More than 1500 successfully implemented customer projects are proof of our many years of experience in the automotive supply industry, construction supply industry, electrical and electronics industry, mechanical and plant engineering, logistics, metal industry, consumer goods industry and trade as well as pharmaceuticals. Our long-standing customers include Bosch, Eberspächer, Edscha, Hager Group, Heineken Switzerland, Hörmann, hülsta, HYDAC INTERNATIONAL, Jungheinrich, KSB, KUKA Roboter, Magna, Melitta Haushaltsprodukte, Modine, Paul Hartmann, Pilz, Rittal, Schott, SCHUNK, Villeroy & Boch, WAGO Kontakttechnik and the ZF Group.
Contact for the press
ORBIS AG
Stephanie Schommer
Head of Marketing
Nell-Breuning-Allee 3 - 5
66115 Saarbrücken
Tel.: +49 (0)681/99 24-675
Fax: +49 (0)681/99 24-489
Mail: Stephanie.Schommer@orbis.de
Web: orbis.de