With SAP IBP instead of CO-PA: Jungbunzlauer standardizes sales planning in the cloud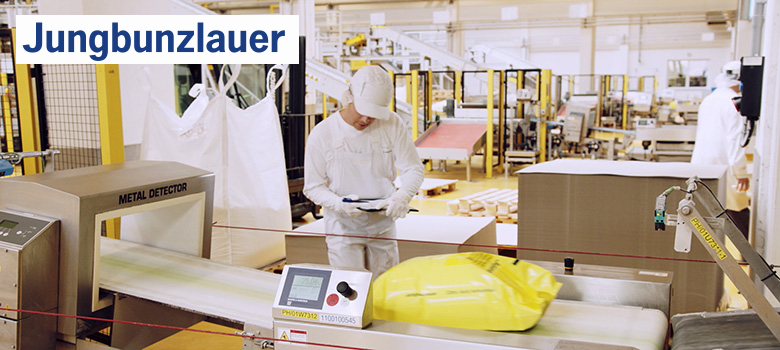 The internationally active software and business consulting company ORBIS AG has introduced the cloud solution SAP Integrated Business Planning (SAP IBP) at the Jungbunzlauer Group while strictly adhering to the budget and a tight schedule. This was made possible thanks to excellent cooperation between all parties involved in the project, ORBIS' expertise in planning processes with SAP IBP and the use of the lean method of evolutionary prototyping
The SAP IBP cloud solution - Jungbunzlauer uses the SAP IBP for Sales and Operations (S&OP) component - enables the leading manufacturer of biodegradable, natural ingredients to implement IT-supported, harmonized and high-performance sales planning across all its locations. This and the fact that the introduction of SAP IBP also eliminates the effort and costs of setting up, operating and maintaining an additional infrastructure is a real added value. A strong argument in favor of the SAP IBP planning solution, which replaces the SAP CO-PA component previously used for sales planning at Jungbunzlauer, was the upcoming migration to SAP S/4HANA Finance. Not only will it lead to a change in the data model, keyword Universal Journal (database table ACDOCA), but the CO-PA functions for costing-based Profitability Analysis, as carried out by Jungbunzlauer, will no longer be developed in this finance solution.
The high flexibility regarding the adaptation to the planning processes at Jungbunzlauer as well as an Excel add-in as front-end for planning are further big plus points of SAP IBP. Unlike in CO-PA, new planning levels and additional planning fields can be created, changed, or hidden easily and with little effort. And thanks to the Excel add-in, the approximately 100 end users - sales employees, sales directors, sales controlling, and product management - work on an interface that they are already familiar with from SAP BEx Analyzer and SAP Analysis for Office. This ensured user acceptance right from the start and kept the training effort within limits.
Planned and actual figures from SAP IBP flow directly into the existing SAP Business Warehouse (SAP BW), where they are evaluated in great detail, for example by means of fine-grained plan/actual comparisons. In this way, the sales controlling department recognizes deviations, outliers or trends at an early stage and can take immediate action. To this end, ORBIS experts have linked the planning solution to BW via SAP Cloud Platform Data Services (CPI-DS).
Jungbunzlauer has already carried out the sales planning for 2020 with great success in the new solution. For the future it is planned to integrate certain processes and key figures from SAP BW into SAP IBP. Multi-level requirements calculations are also to be carried out in the cloud solution, which in the long term is to become the central planning tool for sales, production and purchasing.
 
About Jungbunzlauer
The Jungbunzlauer Group from Basel in Switzerland is one of the world's leading manufacturers of biodegradable natural ingredients. Jungbunzlauer is specialized in the production of citric acid, xanthan, gluconates, lactic acid, mineral salts as well as specialities and sweeteners. The products from its broad portfolio are used in food and beverages, in the production of pharmaceuticals, cosmetics and detergents, and in industrial applications. The company has production facilities in Germany, France, Canada and Austria and is represented by sales offices and distribution partners in all major markets to provide customers in more than 130 countries with the best possible service. In 2019, it achieved sales of 900 million Swiss francs with around 1,200 employees. To ensure sustainable production and significantly reduce greenhouse gas emissions, Jungbunzlauer continually invests in its production facilities, which are equipped with state-of-the-art technology, and pays close attention to proximity to suppliers, waste avoidance and energy and water conservation.
Further information about Jungbunzlauer is available at jungbunzlauer.com.
About ORBIS
ORBIS accompanies mid-sized companies as well as international corporations in the digitization of their business processes: from the joint development of the customer-specific 'big picture' to the practical project implementation. The digitization and automation of business processes across the entire value chain ensures the competitiveness of our customers. We are a competent partner due to the in-depth process know-how and innovative strength of our 550 employees combined with the expertise gained from over 30 years of successful international project work in various industries. We rely on the solutions and technologies of our partners SAP and Microsoft, whose portfolios are rounded off by ORBIS industry-specific solutions. Our focus is on SAP S/4HANA, customer engagement/customer experience and the realization of the Smart Factory. On the basis of smart cloud technologies such as Machine Learning, Cognitive Services or IoT, we support our customers' innovative strength in the development of groundbreaking products, services and business models. Our expertise results from over 2000 projects with more than 500 customers in the automotive supply industry, construction supply industry, electrical and electronics industry, mechanical and plant engineering, logistics, metal industry, consumer goods industry and trade. Long-standing customers include the ZF Group, Hörmann, Hager Group, Rittal, Kraftverkehr Nagel, ArcelorMittal, Montblanc, Bahlsen and Sonepar.
Press Officer
ORBIS AG
Silke Manderscheid
Marketing Manager
Nell-Breuning-Allee 3 - 5
66115 Saarbrücken

Phone: +49 (0)681/99 24-692
Mail: silke.manderscheid(at)orbis.de
Web: orbis.de