ORBIS implements Microsoft Dynamics 365 at FrischeParadies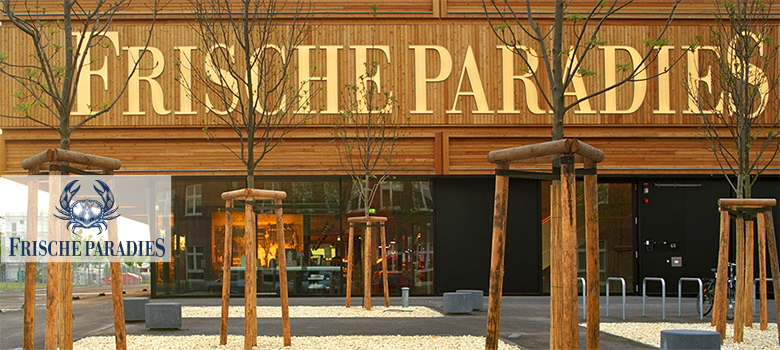 ORBIS AG implemented the CRM cloud solution Microsoft Dynamics 365 Online at FrischeParadies, Germany's largest retailer of gourmet foods and delicatessen for high-end gastronomy and private households, on schedule and within budget in four months. The Saarbrücken-based IT service provider impressed with its expertise in Microsoft Dynamics 365 and the food industry. In addition, the close cooperation of all stakeholders as well as the commitment of ORBIS consultants were key factors in the fast implementation.
Because customer data is managed centrally, uniformly, transparently and professionally with Microsoft Dynamics 365 by FrischeParadies, replacing Microsoft Excel and other programs, it creates a Single Source of Truth with a 360-degree view of customer-related data and processes. This allows the approximately 90 telephone consultants to provide even more efficient and targeted advice and support to their customers in the food service industry. They also benefit from many improvements and simplifications, because information on B2B customers can be viewed at any time. If an employee enters data into the CRM, it is immediately available to the other 120 or so users.
Every sales consultant obtains a telephone call list, ORBIS experts extended the CRM system to this end, which displays clearly the time at which the customers want to be called. The list is updated every week automatically. It also shows which customers call the employee and when. Because each list can also be made available to other employees, a telephone consultant representing another employee can easily and quickly access the processes of the colleague and is well prepared for each conversation. Customers appreciate this and their satisfaction increases.
In the future, Microsoft Dynamics 365 will become the central communication platform for all transactions with B2B customers, an important prerequisite for the digitalisation of the sales processes. The bi-directional integration of CRM with the SAP ERP system through ORBIS SAP IntegrationONE gets us much closer to this goal. A B2B online store, which is to go into operation in the foreseeable future, will also be connected to the CRM cloud to allow end-to-end digital and efficient order processing. It is also considered to map purchasing processes in Microsoft Dynamics 365 in the future.
Currently, FrischeParadies implements the analysis platform Microsoft Power BI, which can be seamlessly integrated into the CRM and provides real-time access to CRM data, trends and patterns for those responsible. This provides further important insights to manage the business even more efficiently. Information from the online store is also to be used for the CRM solution, so it can also be analysed with Power BI. In addition, it is intended to offer data analyses with Power BI to B2C customers.

About FrischeParadies
FrischeParadies GmbH & Co. KG, from Frankfurt am Main, a company of the Transgourmet Group, is Germany's largest retailer of gourmet foods and delicatessen for high-end gastronomy and private households. Ambitious food service providers and private customers will discover more than 12,000 delicatessen products from over 70 countries in each of the eleven stylishly designed stores throughout Germany and Austria. FrischeParadies also established a reputation in Austria, Poland, the Czech Republic, the Baltic States, the Netherlands and Mallorca as a treasured partner for the gastronomy industry. Every year, the company refrigerates over 22,000 tons of food and ships it from all over the world to its nine locations in Germany, each of which has its own warehouse from which it supplies customers with the freshest goods. All German stores also have a bistro. FrischeParadies awards food from sustainable and ecological production, which can be traced back to the producer without fail, with the label QSFP, the Qualité supérieure sélectionnée pour Frischeparadies. Frischeparadies was founded in 1874. And following the long tradition, fresh fish is still the core competence of the company today.
Find out more about FrischeParadies under frischeparadies.de
About ORBIS
ORBIS provides support to medium-sized companies and international corporations to digitalise their business processes: from the joint development of the customised Big Picture to the actual implementation of the project. The digitalisation and automation of business processes across the entire value chain secures the competitiveness of our customers. The in-depth understanding of processes and the innovative strength of our 550 employees combined with the expertise of over 30 years of successful international collaboration across different industries make us a strong partner. We build on the solutions and technologies of our partners SAP and Microsoft, whose portfolios are complemented by ORBIS solutions. We focus on SAP S/4HANA, Customer Engagement/Customer Experience and the implementation of the Smart Factory. On the basis of smart cloud technologies, such as Machine Learning, Cognitive Services or IoT, we enhance the innovative power of our customers in the development of innovative products, services and business models. Our expertise is based on over 2000 customer projects with more than 500 customers in the automotive supply industry, construction supply industry, electrical and electronics industry, mechanical and plant engineering, logistics, metal industry, consumer goods industry and trade. Long-standing customers include the ZF Group, Hörmann, Hager Group, Rittal, Kraftverkehr Nagel, ArcelorMittal, Montblanc, Bahlsen and Sonepar.
Personal contact for the media
ORBIS AG
Bettina Gassen
Marketing Director
Nell-Breuning-Allee 3 - 5
66115 Saarbrücken
Tel.: +49 (0)681 99 24-692
Mail: bettina.gassen(at)orbis.de
Web: https://www.orbis.de