ORBIS AG acquires majority stake in Dialog GmbH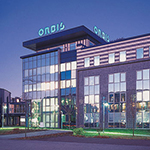 ORBIS AG, the international software and business consulting company based in Saarbrücken, Germany, acquired a 51% majority stake in Dialog Gesellschaft für Projekt- und Prozessberatung mbH, based in Bielefeld, Germany, on July 3, 2019. Dialog GmbH is a consulting specialist for SAP processes in finance, controlling, production and logistics for automotive suppliers, companies from the chemicals and food industries, not to mention discrete manufacturing and retail. Another core competence is project management (planning, coordination, control) and project risk management.
ORBIS AG, which has had a successful and trusting cooperative relationship with Dialog in customer projects for many years, regards the majority stake as a strategically important building block for expanding its presence at the Bielefeld site and in the East Westphalia region. The Saarbrücken-based IT service provider intends to use the synergies resulting from the cooperation to offer customers and potential prospects additional value-added services and to tap new sales and growth potential in the automotive supply, food and chemicals industries.
Conversely, Dialog is also benefiting greatly from the cooperation. In future, the SAP consulting company will be able to use ORBIS AG's sales and marketing resources to address larger international companies active in Germany, Austria and Switzerland, not to mention China, the USA and the Netherlands too. Additionally, Dialog can draw on ORBIS's SAP experts in its own customer projects, such as customer interaction in the digital world with SAP C/4HANA, business analytics or human resources management. The Bielefeld-based company will also actively sell ORBIS's SAP-based solutions that integrate seamlessly into the SAP Business Suite and SAP S/4HANA: the ORBIS Product Cost Calculator (ORBIS PCC), ORBIS MES, ORBIS Logistics and the ORBIS Multi-Process Suite (ORBIS MPS) as components of the ORBIS digitalization suite for the Smart Factory.
"Dialog's consultants complement our project management and process consulting team perfectly when it comes to implementing SAP solutions in the areas of finance, manufacturing, supply chain management and logistics. At the same time, the investment is part of our strategy to increase the company's value through growth",explained Frank Schmelzer, SAP Divisional Director at ORBIS. Frank Strüßmann, Managing Director at Dialog, also added: "In future, we will be able to draw on ORBIS's expertise and consulting capacities in SAP projects, and thus position ourselves as an SAP consulting and implementation partner for larger international companies too. We expect our licensing and consulting revenues to increase from both this and selling ORBIS solutions. At the same time, our integration into the ORBIS Group makes us more attractive as an employer for highly qualified SAP consultants."
About DIALOG
Dialog Gesellschaft für Projekt- und Prozessberatung mbH (Dialog GmbH) based in Bielefeld, East Westphalia, Germany, comprises a core team of more than ten highly qualified and experienced consultants with profound SAP and process-related expertise. The consulting firm's core competencies include specialist SAP consulting for companies operating in the automotive supply, chemicals, food and discrete manufacturing industries, not to mention companies in retail, business process consulting in the areas of finance and controlling, plus production and logistics, and in project planning, coordination and control, including project risk management. Dialog advises international customers like ZF, Lemförder, Kyocera, RÜTGERS Germany (Rain Carbon), Rügenwalder Mühle, Döhler and Gropper on their SAP projects both in Germany and abroad.
For more information about Dialog, please visit dialog-projekte.de.
About ORBIS
ORBIS helps SMEs and international corporations to digitalize their business processes – from jointly developing the customer-specific big picture, to practical implementation in the project. The digitalization and automation of business processes across the entire value chain ensure our customers' competitiveness. The in-depth process know-how and innovative strength of our 550 employees, combined with the expertise gained from more than 30 years of successful, international project work in various industries, make us a competent partner. We rely on the solutions and technologies of our partners SAP and Microsoft, whose portfolios are rounded off by ORBIS solutions. Our focus in this regard is on SAP S/4HANA, customer engagement and turning the Smart Factory into a reality. Using smart cloud technologies such as machine learning, cognitive services or the IoT as a basis, we promote our customers' innovative strength in the development of innovative products, services and business models. Our expertise results from over 2,000 customer projects in more than 500 customers operating in the automotive supply industry, construction supply industry, electrical and electronics industry, mechanical and plant engineering, logistics, metal industry, consumer goods industry and trade. Long-standing customers include the ZF Group, Hörmann, Hager Group, Rittal, Kraftverkehr Nagel, ArcelorMittal, Montblanc, Bahlsen and Sonepar.
Contact for the press
ORBIS AG
Silke Manderscheid
Marketing Director
Nell-Breuning-Allee 3 - 5
66115 Saarbrücken
Tel.: +49 (0)681 99 24-361
Fax: +49 (0)681 99 24 489
Mail: silke.manderscheid(at)orbis.de
Web: orbis.de