ORBIS AG intends to change its legal form to a European public limited company with a dualistic management system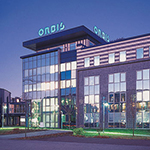 In the opinion of the Management Board and the Supervisory Board, the change of legal form takes into account the international project work of the ORBIS Group with its growing European focus.
The Company plans to retain the previous two-tier board structure - consisting of the Executive Board and the Supervisory Board. The registered office of the Company will continue to be in Saarbrücken.
The change of legal form requires the approval of the shareholders. This is expected to be obtained at an Extraordinary General Meeting in the fourth quarter of 2021.
Upon the conversion taking effect, the shareholders of ORBIS AG will become shareholders of ORBIS SE. As a result of the conversion into the legal form of an SE, the legal position of the shareholders of ORBIS AG remains fundamentally unaffected.
A further prerequisite for the registration of the change of the legal form in the commercial register and thus the effectiveness of the SE Transformation is the implementation and completion of the procedure for the involvement of employees in the SE, which is to be initiated by the Executive Board on the basis of the decision taken today.
For further information, please visit: orbis.de
or contact
Dr. Sabine Stürmer, Head of Investor Relations at ORBIS AG
Tel: +49 (0)681 99 24 605, E-Mail: sabine.stuermer(at)orbis.de