Which functions should a modern cloud ERP support for manufacturing?
Checklist: You need to know these 22 facts and functions!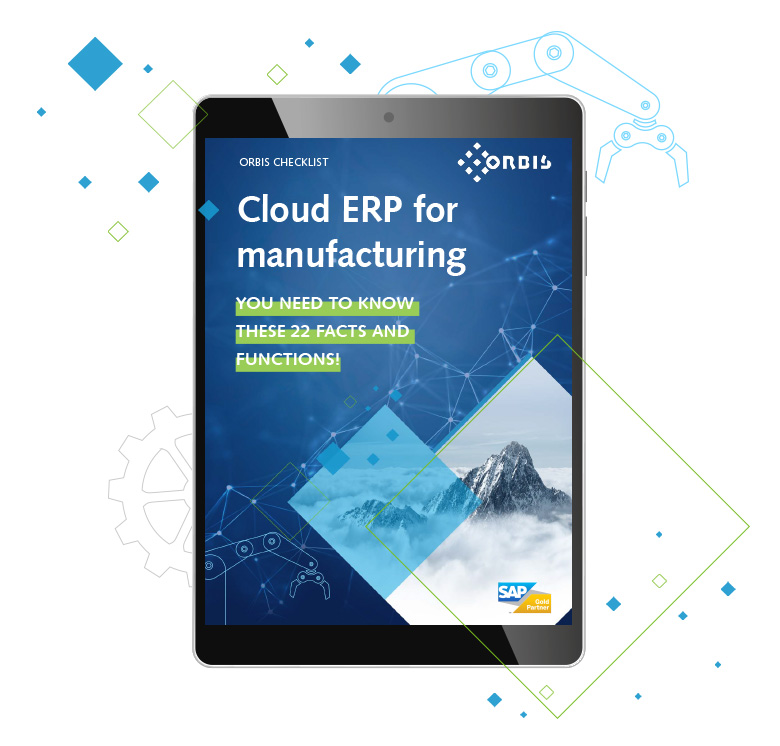 Cloud ERP for manufacturing
Whether digitilization, climate change, increased competition or a changed attitude of expectation among customers: The manufacturing industry is facing major challenges.
The answer to all of these questions must be digital.
One central component here is a modern Enterprise Resource Planning system (ERP) in the cloud. Our checklist is ideal for helping you choose an ERP system that is right for you!
Learn about the most important facts and functions of a Cloud ERP system and check whether your requirements as a manufacturing company are met.