SAP Stock Room Management
We support you on your path to intralogistics of the future
Have you been working successfully with SAP WM for years - and would you like to continue using its basic functionalities to map your intralogistics beyond 2027?
If so, SAP Stock Room Management is the solution for your company. The software introduced by SAP is primarily aimed at SAP WM or SAP LES existing customers who want to migrate to SAP EWM in the long term. As a transitional solution, it offers a more targeted scope of function that is directed exclusively toward basic warehouse processes. Your benefits: SAP Stock Room Management has been prepared specifically for SAP S/4HANA. With this, you are taking a step towards the digital future for your in-house logistics.
SAP Stock Room Management – the reduced version of SAP WM
Are you managing a small or medium-sized stock room? Do manual operations form part of your intralogistical processes? In this instance, SAP Stock Room Management, which is integrated in SAP S/4HANA, is a good choice. The solution covers the basic processes of SAP WM.
However, the following functions are not included in SAP Stock Room Management:
Task and Resource Management (WM-TRM)
Warehouse Control Unit Interface (WM-LSR)
Value Added Service (WM-VAS)
Yard Management (WM-YM)
Cross-Docking (WM-CD)
Wave Management (WM-TFM-CP)
Connection of a decentralized WM (WM-DWM)
SAP Stock Room Management or SAP EWM – you decide!
A decision for the future of your internal logistics processes is pending. The choices are: the much more targeted SAP Stock Room Management solution or SAP EWM - SAP's strategic warehouse solution. Why should you decide? Because by late 2027, the usage rights in terms of the scope of compatibility for the SAP WM in SAP S/4HANA "Compatibility Package" will run out.

With ORBIS, you have a strong partner at your side that can offer you support in making decisions and provides you with recommendations in process optimization within your intralogistics. This allows us to develop your company together along with individual requirements, targeted toward specific business requirements.

Have you extended your SAP WM with extensive, customized developments as well as various add-ons? If so, SAP Stock Room Management could be the first step in migrated to SAP S/4HANA. This is because a direct migration to "embedded" SAP EWM is difficult to achieve under these conditions.

In the case of these highly individual SAP WM installations, the migration should be implemented using a greenfield approach. This entails entirely new implementation of the SAP-EWM - starting anew using a greenfield approach. Depending on the complexity of your in-house logistics, a dual strategy could prove advantageous, i.e. the use of SAP Stock Room Management and SAP EWM for different warehouses.
Optimize intralogistics – with ORBIS
SAP EWM – Extended Warehouse Management
The modern and powerful SAP EWM warehouse management software supports you comprehensively in the handling of your warehouse processes. Thanks to its modular design, it can be used to control large logistics centers as well as smaller warehouses.
SAP WM / SAP LES
Define your roadmap from SAP WM / SAP LES to a new SAP logistics solution with ORBIS. This means that from 2027, you will be starting with new standard software for warehouse management by SAP.
Stock management under SAP S/4HANA
Link and integrate processes, services and analyses in real time - with warehouse management under SAP S/4HANA, everything is possible. Choose the right solution for your company from the ones on offer. ORBIS supports you as a competent partner for your digitalization projects in logistics.
Title
How can you best implement your individual, fully SAP-integrated Smart Factory? In a joint discussion, our experts will answer your questions on the topic and present the solutions that suit you and your requirements.
References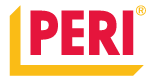 Relies on consulting by ORBIS

Relies on consulting by ORBIS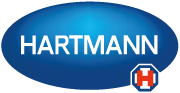 Relies on consulting by ORBIS

Relies on consulting by ORBIS

Relies on consulting by ORBIS

Relies on consulting by ORBIS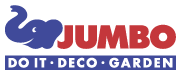 Relies on consulting by ORBIS

Relies on consulting by ORBIS

Relies on consulting by ORBIS

Relies on consulting by ORBIS

Relies on consulting by ORBIS

Relies on consulting by ORBIS

Relies on consulting by ORBIS

Relies on consulting by ORBIS

Relies on consulting by ORBIS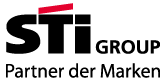 Relies on consulting by ORBIS