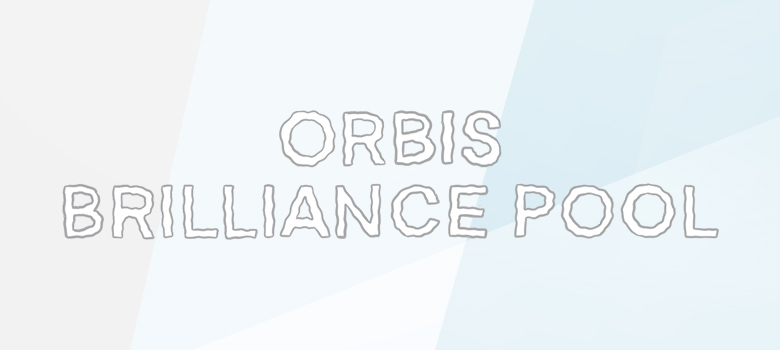 ORBIS Brilliance Pool
Get the best of both worlds!
Become part of our talent pool and combine the best of theory and practice!
We want to inspire talented young people in the long term, which is why we have created an exclusive talent pool for Bachelor's and Master's students. Our goal is to get to know you better, teach you skills and offer you initial work experience. As a pool member, you won't just be in continuous contact with us; we will also invite you to selected events and offer you exclusive internships and working student jobs. The ORBIS Brilliance Pool (OBP) is focused on the long term. In other words, you remain in our talent pool until you start your career (ideally at ORBIS). You are naturally free to leave at any time if you wish to do so.
Be part of the ORBIS Brilliance Pool and:

Is there a selection process?
Yes, because our places are limited due to exclusive promotion: We screen your application and create a shortlist. We invite the selected candidates to initial meetings so we can get to know one another. Afterwards, we will talk with you about including you in the ORBIS Brilliance Pool.
Generally speaking, we are always happy to receive your application for internships, working student positions, events or your first job following graduation. There are lots of paths you can follow to ORBIS!
Who can become part of the ORBIS Brilliance Pool?
Students of all universities from the third semester onwards with the following attributes:
You have a strong affinity for digital topics
You have a good understanding of technical interrelationships
You are self-assured and a proactive communicator
You are very good at English and fluent in German
You are studying one of the following subjects:

Business Administration (e.g. majoring in Marketing, Logistics, HR Management, Finance & Controlling)
(Industrial) Engineering / Engineering & Management / Supply Chain Management
German / French Management
(Business) Information Systems
International Business / Management
or a similar Bachelor's or Master's degree program
Would you like to become part of the ORBIS Brilliance Pool? Then send your application, along with your CV including five highlights about you as a person, to: obp(at)orbis.de
We look forward to getting to know you!
ORBIS is an international software and business consulting company that focuses on the solutions provided by the market leaders SAP and Microsoft. Established in 1986, the ORBIS Group currently employs over 750 people at national and international sites.
ORBIS SE
Human Resources
Nell-Breuning-Allee 3-5
66115 Saarbrücken
Germany

Contact:
Ms. Flora Frenzel, Phone: +49 (0)681 9924-436
Ms. Anna Jenal, Phone: +49 (0)681 9924-435
Ms. Ann-Kristin Roth, Phone: +49 (0)681 9924-292