More efficiency and transparency in sales:
Back to the overview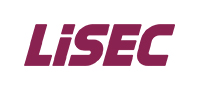 ORBIS Austria implements Microsoft Dynamics CRM with LiSec Group
ORBIS Austria GmbH in Vienna, a subsidiary of the internationally active software and business consulting company ORBIS AG, has successfully introduced the CRM industry solution ORBIS Manufacturing ONE based on Microsoft Dynamics CRM to the LiSEC Group. Through the use of the CRM solution as a central working platform and thanks to the very high level of consulting and process expertise of ORBIS Austria, LiSEC has consistently established sales-oriented, efficient and transparent sales and quotation processes.
LiSEC, a global manufacturer of innovative machinery and automation solutions for the processing and refining of flat glass as well as production lines for insulating and laminated glass, benefits greatly from the new CRM solution. The number of steps has been significantly reduced in the bid preparation process - from 60 to 20. This saves a tremendous amount of time, leaving sales more room for core tasks such as creating complex offerings - a real added value. The sales representative also appreciates the benefits of the new CRM software: Now they can work out even more complex standard offers independently and without support from the sales department, in two to three days instead of the usual two to three weeks. Since the quotation check is carried out swiftly both from a commercial point of view as well as with regard to technical feasibility and the generally multi-stage approval process, customer inquiries can be answered promptly. That is a competitive factor nowadays.
A main requirement for the integrated sales processes was the close networking of ORBIS Manufacturing ONE with the already implemented Configure Price Quote (CPQ) solution from encoway and the data exchange with the main SAP ERP system. The CRM software supplies the CPQ solution, which is integrated into the CRM interface, with all the data required for the configuration, including prices and master data from SAP. Conversely, after completing a product configuration, the CPQ software submits the quotation items to the CRM application where they are included in the offer document. The link between CRM and SAP ERP takes place via the solution ORBIS SAP IntegrationONE (SQL Server Integration Services, SSIS). Since the CRM solution was also linked to SAP Business Warehouse (SAP BW), all quotation items and data from the order header flow directly into BW, where they can be used for analyzes such as contribution margins and production planning.
Currently, the CRM application, which has around 300 users, is being migrated to Microsoft Dynamics 365 in the cloud.
For the near future, LiSEC plans to introduce the customer service functions and a way to stop sending offers by e-mail, but directly from the CRM software.
About LiSEC
LiSEC is a globally active group of companies that develops, manufactures and supplies innovative single and complete solutions in the field of flat glass processing and finishing, glass cutting and sorting systems, components and production lines for insulating and laminated glass production as well as glass edge processing machines and tempering facilities. The service portfolio includes machines, automation solutions and services. As the only system partner in the world, LiSEC offers all the solutions customers need for flat glass processing and refinement from a single source. With reliable technology and intelligent automation solutions, LiSEC sets equal standards in quality and technology and contributes significantly to the success of its customers. Founded in 1961, the company generated sales of € 230 million in 2016 and currently employs more than 1,200 people at its two production plants in Austria and at another 20 locations worldwide.
Further information at lisec.com.



Press contact
ORBIS AG
Bettina Gassen
Leitung Marketing
Nell-Breuning-Allee 3 - 5
66115 Saarbrücken

Tel.: +49 (0)681/99 24-692
Mail: bettina.gassen@orbis.de
Web: www.orbis.de