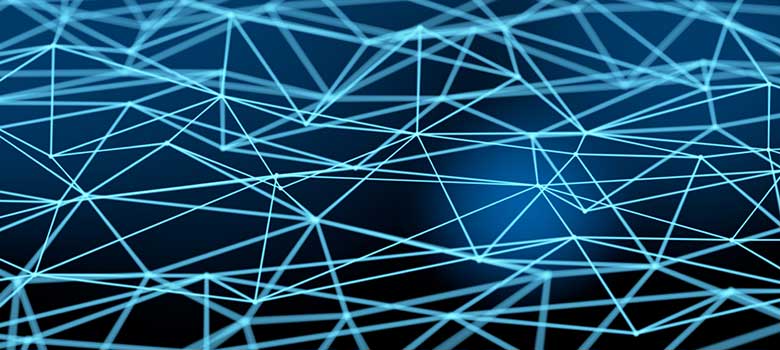 SAP Business Network for Logistics
Optimize transparency and benefit from collaboration between all the business partners along your supply chain
Optimize transparency and increase your scope of action with SAP Business Network for Logistics
The cloud-based SAP Business Network for Logistics solution allows you to increase your logistics processes' transparency by ensuring collaboration between the business partners along your supply chain. Use SAP Business Network for Logistics to pivot from reactive to proactive handling of your processes in a way that is digitally networked with all the business partners.
What is SAP Business Network for Logistics?
SAP Business Network for Logistics is an open network that connects business partners with one another in real time with a view to enabling cross-enterprise, efficient logistics collaboration in your supply chain management operations and jointly implementing business processes over the digital platform. During this process, information is obtained about the entire value chain and provides management with optimum transparency along the supply chain.
The SAP Business Network for Logistics cloud solution enables companies to establish optimized transparency in the multimodal flow of materials by managing transactions together, not to mention the fact that they benefit from seamless business processes integrated with back-end logistics. Track and trace information and genealogy data increase situational awareness, facilitating decision making.
It integrates smoothly into your SAP S/4HANA system and simplifies management of your business processes along the entire supply chain.
The figure shows an overview of the SAP Business Network for Logistics cloud solution's functions:
These are the functions of SAP Business Network for Logistics
Freight Collaboration
The Freight Collaboration option with SAP TM (SAP Transportation Management) enables the optimization of collaboration by linking all the business partners in a global network. The range of functions includes order collaboration (freight tendering, subcontracting, freight execution including digital document exchange, freight loading and billing including dispute management), dock appointment scheduling (time slot booking), and tracking road and marine transport (real-time tracking with connected visibility partners).
Freight Collaboration offers extensive advantages when it comes to order collaboration: Real-time market price transparency compared to forwarding agents' contract prices offers shippers the opportunity to save both time and money. Use the integration for automated, optimized pricing for cargo and subcontracting your freight orders formed in SAP TM, and benefit from the digital document exchange option in the context of transportation execution.
Freight Collaboration also provides easy management and control over all outsourced shipments as part of collaboration with logistics service and third-party providers. By the same token, in addition to freight cost settlement, the feature also includes conflict management to resolve freight cost discrepancies.

Global Track and Trace
The Global Track and Trace option provides transparency in order processing, shipment tracking and customer-specific scenarios. Global Track and Trace allows you to track the progress of business processes and goods in transit and notify everyone involved of exceptions and status updates.
The option provides follow-up functions based on defined rules and thus enables an optimized scope of action. Global Track and Trace permits tracking of the entire business process lifecycle and offers flexible modeling of tracking scenarios in addition to the use of templates.
Global Track and Trace helps you make the move from reactive to proactive processing.

Material Traceability
As another function of SAP Business Network for Logistics, Material Traceability allows users to share data across a diverse supplier network with a view to improving end-to-end transparency in terms of product genealogy.
The option supports batch origin tracing. This enables you to track the entire origin of materials – from raw materials to finished products – and, if product problems occur, to provide the information to the supply chain partners involved.

Intelligent Insights
Another feature of the cloud solution is the Intelligent Insights option. This analytics function gives you real-time information about supply chain execution. Using Intelligent Insights, data is collected from various areas of the Business Network for Logistics and provides transparency through data analysis in the form of charts, dashboards, etc., as part of management.
By the same token, integrating external risk data allows users to achieve optimized transparency in the context of goods transport. Evaluate site-specific and schedule-related shipping risks before they materialize. Using Intelligent Insights in SAP Business Network for Logistics allows you to improve the resilience of your entire transportation network. Increase your response time and keep your operations running smoothly despite any supply chain disruptions!
What are the benefits of SAP Business Network for Logistics?
Network all the business partners along the entire supply chain and the resulting synergies
Increase your scope of action and your response time based on a transparent view and optimize management within your supply chain
Speed up your business even further with a constantly available, secure, cloud-based network
Extend your reach with third-party content and information, and connectivity
Increase business processes' resilience and efficiency across your global value chain
Facilitate decision making with real-time information and situational insights
Cut your logistics costs
Increase your customers' satisfaction
As a long-standing SAP Gold Partner, ORBIS provides you with superb support in consulting for SAP projects and offers comprehensive application-related assistance. We help you to digitalize your processes along the entire value chain with individual services ranging from SAP licenses, consulting, application support and managed services to adding our very own solutions that are fully integrated in SAP.
I'm here to help you
Manfred Weber (Senior Key Account Manager Logistics & Industry 4.0)
Tel.: +49 681 9924 211
E-Mail: manfred.weber(at)orbis.de