Teams-Governance made easy: How to empower and not frustrate your employees
Products Microsoft: Office 365
Sectors: Non sector-specific, Manufacturing industry, Construction supplier industry, Steel, steel service center, metal industry, Electro and electronic industry, Machinery and plant manufacturing, Consumer goods / retail, Automotive supplier industry
Processes: Project Management, Change Management, IT, Service & Support, Sales, Marketing, Human Resources Management, Finance & Controlling

Duration of webinar: approx. 60 minutes
Strictly speaking, Microsoft Teams with all Office 365 services has become the central place for collaboration in our daily digital working lives and it's hard to imagine life without it. We all use it for meetings, exchange information in chats, file documents, and even collaborate with others beyond our own company.
But what is the best way to deal with the issue of data security? And how much freedom do you allow employees in the shared workspace? These are all important questions about factors that can influence growth and at the same time affect everyone in the company - not just the IT department. However, thinking about this topic is often difficult, especially in the beginning, and when specifications are then worked out, they often lead to frustrated employees because they feel commanded by them. Learn from our experts how you can avoid exactly that!
The following topics await you in our webinar:
Teams Collaboration: How do you work well together in teams and how can employees make the most of it?
Teams Governance: What does governance mean in this context and which aspects play a crucial role?
User Adoption: How do I achieve the necessary understanding and acceptance among all employees to use teams and the corresponding services properly?
Take the first step now and make it easier for your IT and your team to work together with Office 365 Services.
Register now for free and secure your seat!
Speakers & presenters

Nina Raschle
Solution Sales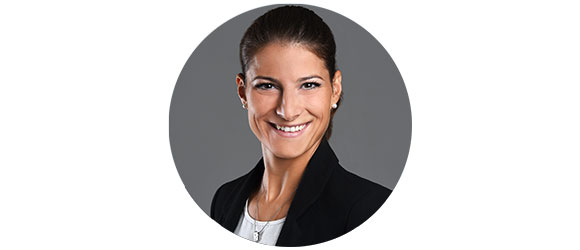 Thomas Schäfer
Consultant & Product Specialist