How Sysmex Europe GmbH is using digitalization to further optimize its customer service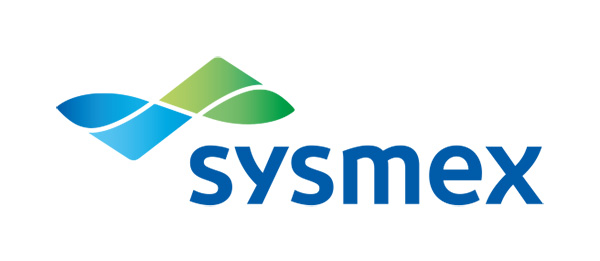 For Sysmex Europe GmbH, the quality of its products and services plays a key role in achieving excellent, long-term customer satisfaction. The company intends to further improve its customer service experience in order to generate added value and to actively help drive progress in medical healthcare. Crucial to this is the continuous optimization of service processes.
Sysmex Europe, one of the world's leading providers of laboratory diagnostics and healthcare solutions, will replace its current in-house developed CRM system with the modern cloud solutions Microsoft Dynamics 365 Customer Service and Field Service. This long-term customer engagement project, which is also part of the group's overall digitalization strategy, is tied in with several objectives:
Sysmex Europe intends to use Microsoft solutions to standardize support processes and manage these consistently across the EMEA region with even more transparency than before. The aim is to create a 360-degree view of individual customer situations with all service activities and in turn to make all relevant processes on the Sysmex side completely transparent for customers.
Comprehensive analyses of service requests will in future provide key starting points for the continuous improvement of service quality. The company anticipates that this will provide more efficient support in the monitoring of its medical products in accordance with the post-market surveillance (PMS) requirements of the European Medical Devices Regulation. Microsoft Dynamics 365 Customer Service and Field Service will also be the starting point for further automation of service processes and innovations, for example through Power Platform-based apps and AI-powered chatbots built using Power Virtual Agents.
The decisive factor that prompted Sysmex to use the Microsoft business solutions was that they optimally cover the company's requirements, for example in terms of future-proofing, process coverage and integration with existing IT systems such as Microsoft Dynamics 365 Sales, SAP S/4HANA and Microsoft Office 365. Sysmex Europe has commissioned ORBIS AG to implement the solution. The Saarbrücken-based IT service provider has extensive consulting and technology expertise in terms of service processes using Microsoft Dynamics 365 and has reliably completed numerous installations for customers with great success. As well as this, ORBIS impresses with its strong international presence, which is particularly relevant for this cross-border CRM project.
About Sysmex Europe
Sysmex Europe GmbH has been setting new standards with its innovations in hematology and other areas of expertise, such as urinalysis, hemostasis, life sciences, clinical flow cytometry and point of care testing (POCT), for more than 50 years. It is one of Europe's top healthcare companies and manufacturers of laboratory diagnostics systems, and a leading global provider of analytical devices and services. Sysmex Europe GmbH is a subsidiary of Sysmex Corporation (Japan). From its headquarters in Norderstedt near Hamburg, Sysmex Europe GmbH serves subsidiaries, distributors and customers throughout Europe, the Middle East and Africa (EMEA). More information about Sysmex Europe is available at www.sysmex-europe.com
About ORBIS
ORBIS helps medium-sized companies and international corporations digitize their business processes: from the joint elaboration of customized 'big pictures' to the practical implementation of projects. The digitalization and automation of business processes along the entire value chain ensure the competitiveness of our customers. The process-related know-how and innovative flair of our 650 employees combined with the expertise gained from 30-plus years of successfully undertaking international projects in various sectors make us a competent partner. We rely on the solutions and technologies SAP and Microsoft, our partners whose portfolios are complemented by ORBIS solutions. Our focus is on SAP S/4HANA, customer engagement and the realization of the smart factory. Based on smart cloud technologies such as Machine Learning, Cognitive Services or the Internet of Things (IoT), ORBIS promotes the innovative power of customers in the development of innovative products, services and business models. Our expertise is the result of over 2000 customer projects for more than 500 customers in the automotive supply industry, construction supply industry, electrical and electronics industry, mechanical and plant engineering, logistics, metal industry, consumer goods industry and trade. Long-standing customers include the ZF Group, Hörmann, Hager Group, Rittal, Kraftverkehr Nagel, ArcelorMittal, Montblanc, Bahlsen and Sonepar.
Press contact
ORBIS AG
Bettina Gassen
Marketing Director
Nell-Breuning-Allee 3 - 5
66115 Saarbrücken
Tel.: +49 (0)681 99 24-692
Email: bettina.gassen@orbis.de
Web: orbis.de