CeBIT 2016: ORBIS shows Industry 4.0 processes in practice with integration in SAP ERP and Microsoft Dynamics CRM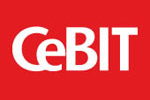 At CeBIT in Hanover (March 14-18, 2016), ORBIS AG from Saarbrücken will be presenting its solution and consulting expertise in the implementation of Industry 4.0 business processes in the Microsoft and SAP environments at three stands in hall 4.
Microsoft highlights: service management, Microsoft CRM Online and address quality management
At the Microsoft partner stand C31, ORBIS will be showing two service approaches that the company has implemented in a proof-of-concept together with Heidelberger Druckmaschinen AG (Heidelberg), the leading supplier and partner to the global printing industry. On the one hand, ORBIS built intelligent end-to-end processes there for service management with self-services across different channels on the basis of Microsoft Dynamics CRM Online and modern Microsoft cloud technology. On the other hand, by linking Microsoft Dynamics CRM Online and the technologies of the "Internet of Things" (IoT) with the help of the ORBIS Multi Process Suite (ORBIS MPS), it was possible to realize integrated, automated and competitively differentiated service processing based on the concept of Industry 4.0.
At the same stand, ORBIS will also present its proven CRM industry solutions for the automotive, construction supply, manufacturing and consumer goods industries, based on Microsoft Dynamics CRM. In addition, ORBIS will demonstrate how companies can use the ORBIS SAP Integration Suite to create a bi-directional end-to-end real-time integration between Microsoft Dynamics CRM and SAP ERP to create a 360-degree view of the customer and bring more efficiency to customer-related processes.
At the Digital Marketing Experience Arena at stand A58, ORBIS and its subsidiary OnDemand4U will be presenting the fixed-price starter packages for Microsoft Dynamics Online and Microsoft Online Services, which enable smaller SMEs in particular to get started with CRM cloud processes quickly and cost-effectively. In addition, visitors will be able to look at the ORBIS Data Quality Suite, which ensures a consistently high quality of address data and ensures that every customer is addressed correctly and in a targeted manner.
SAP highlights: Industry 4.0, SAP S/4HANA, SAP Cloud for Customer and product costing
ORBIS AG will be demonstrating at its own stand, B64/1, why the ORBIS Multi-Process Suite (ORBIS MPS) is particularly well suited as an enabler for Industry 4.0 scenarios in the SAP environment: ORBIS will be demonstrating how processes from production and intralogistics are integrated into SAP ERP processes in "real time". The real events in production and assembly, from material receipt to maintenance of equipment and tools to shipping orders, can thus be automated and mapped one-to-one in the SAP system. This makes the creation of an automated factory in the sense of a smart factory a reality. ORBIS MES is the central module that connects the SAP processes with the data and key figures from the shop floor. In this way, a consistent digitally networked value chain is created - an important basis for Industry 4.0.
With SAP S/4HANA, SAP has launched a new generation of enterprise software. SAP S/4HANA is based entirely on the powerful In-Memory platform SAP HANA and enables simple and networked business processes in "real time". ORBIS can provide advice on both process consulting and the selection of a suitable operating model. Another highlight from SAP is SAP Cloud for Customer: the experts from ORBIS will show how the cloud CRM solution can be used to implement an efficient customer engagement concept - both online and offline and on any device.
ORBIS supports product cost calculation with its own solution. The ORBIS Product Cost Calculator (ORBIS PCC) is an ABAP-based add-on that is fully integrated into the SAP ERP system. ORBIS PCC enables consistent costing one hundred percent in SAP - even if neither SAP master data nor prices are known for the costing items. Costing with dummy objects (materials, routings, assemblies) avoids the need to create and maintain master data that does not exist. The cost estimate can be created on the basis of an inquiry and converted into a sales quotation.
Interested parties who want to convince themselves on site of the comprehensive process, consulting and industry knowledge of ORBIS and of the performance of the ORBIS solutions can make an appointment in advance for a personal meeting at orbis.de/unternehmen/anmeldung/cebit. You will then receive free admission to the trade fair.
About ORBIS
ORBIS is an internationally operating software and business consulting company. ORBIS advises and supports international corporations and medium-sized companies - from IT strategy and system selection to business process optimization, system implementation and system integration. In doing so, ORBIS relies on the solutions of the market leaders SAP and Microsoft, with whom we have a close partnership. The core competencies include classic Enterprise Resource Planning (ERP), Supply Chain Management (SCM), Logistics (EWM/LES), Manufacturing Execution Systems (MES), Variant Management, Customer Relationship Management (CRM) On-Premise and Cloud, Business Analytics (BI, EPM and Data Warehousing) and Product Lifecycle Management (PLM). As a reliable partner, ORBIS supports worldwide rollouts of ERP solutions and processes. Own solutions for Industry 4.0, BI, MES, product costing and variant management as well as add-ons based on SAP complete the service portfolio. On the Microsoft Dynamics CRM platform, ORBIS offers numerous proprietary industry solutions and best practices such as SAP integration. More than 1500 successfully implemented customer projects are proof of our many years of experience in the automotive supply industry, construction supply industry, electrical and electronics industry, mechanical and plant engineering, logistics, metal industry, consumer goods industry and trade as well as financial service providers and pharmaceuticals. Long-standing customers include Bosch, Eberspächer, Edscha, Hager Group, Heineken Switzerland, Hörmann, hülsta, HYDAC INTERNATIONAL, Jungheinrich, KSB, KUKA Roboter, Magna, Melitta Haushaltsprodukte, Modine, Paul Hartmann, Pilz, Rittal, Schott, SCHUNK, Villeroy & Boch, WAGO Kontakttechnik and the ZF Group.
Contact for the press
ORBIS AG
Stephanie Schommer
Head of Marketing
Nell-Breuning-Allee 3 - 5
66115 Saarbrücken
Tel.: +49 (0)681/99 24-675
Fax: +49 (0)681/99 24-489
Mail: Stephanie.Schommer@orbis.de
Web: orbis.de