With ORBIS People, the ORBIS Group is pooling its SAP expertise in the field of human resources management under a single brand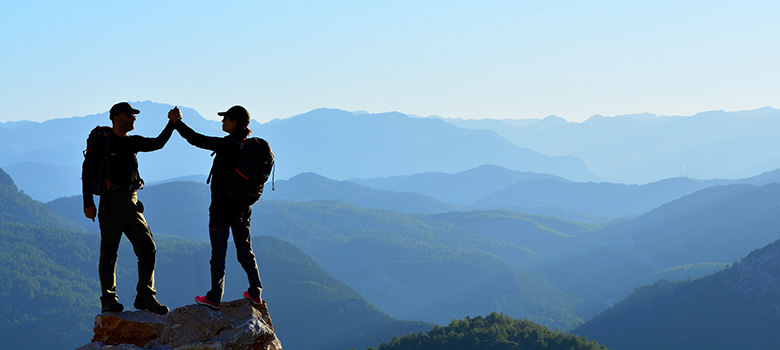 Under the umbrella brand ORBIS People, the ORBIS Group is now bringing together its wide-ranging consulting, process, solution and technology expertise for SAP solutions in human resources management. ORBIS People assists companies on their digital "HR journey" as a guide and trusted advisor, with combined expertise and the experience acquired in several hundred successful projects, regardless of whether said companies already use SAP software for HR management. The necessary expertise is provided by the experts at the newly established ORBIS People GmbH, the ORBIS subsidiary Data One GmbH and ORBIS AG.
From developing a customized HR IT strategy and selecting and implementing the "right" SAP solutions, to application management support, ORBIS People provides all its services from a single source. This provides genuine added value for customers, because it gives them the best possible support in optimizing and digitalizing their HR processes and HR management, especially since ORBIS People can draw on the expertise in the ORBIS Group if necessary.
ORBIS People defines the roadmap of the digital HR transformation together with customers and accompanies them on this path until project completion. It does so regardless of whether the focus is on core HR or even on talent management, recruitment, travel management and other areas of HR, and whether customers are currently using SAP HCM or SAP SuccessFactors or have plans in place to use SAP HCM for SAP S/4HANA (H4S4). However, it is entirely possible for another HR management solution to be the starting point for an HR transformation. Often, companies are also keen to replace an unsatisfactory outsourcing or managed services model and regain control of their HR processes themselves with modern solutions.
There are several options open to customers who are using SAP ERP and SAP ERP HCM and would like to migrate to SAP S/4HANA. You can switch to H4S4 first or of all, or go straight to SAP SuccessFactors, the cloud-based HR suite that complements classic HCM with HXM (human experience management). Innovations, new features and improvements will in future be developed and delivered for this HXM suite exclusively. For customers who are already using SAP SuccessFactors, ORBIS People advises on and assists with introducing additional modules as part of the release updates and ongoing support.
Additionally, ORBIS People supports the implementation of end-to-end processes in travel and expenses management with SAP Concur, the setup of HR reporting with SuccessFactors People Analytics Story Reporting or SAP Analytics Cloud, and the improvement of the employee experience with SAP Qualtrics software for HR. ORBIS People also supports companies on the path to modern knowledge management with SAP Enable Now (on-prem and cloud version) and to self-directed learning with SAP Litmos, a cloud solution.
"The digital HR transformation is a challenge. At ORBIS People, we help customers by 'guiding' them through the HR jungle with our pooled expertise from SAP ERP HCM, SAP SuccessFactors and SAP Concur, to SAP Qualtrics, SAP Analytics Cloud and H4S4. This process starts by analyzing the status quo, which the roadmap to a future-proof HR target architecture is derived from, and extends to selecting and implementing the 'right' SAP solutions and even through to application management support", commented Jörg Edinger, Founder and CEO of ORBIS People GmbH. Lars Joeckel, Managing Director of Data One GmbH, also added: "When it comes to digitalizing HR processes with SAP solutions, many companies search in vain for a partner with a holistic range of consulting and service solutions from a single source. With ORBIS People, we fill this gap and offer them clear added value for their digital HR journey."
About ORBIS
ORBIS helps SMEs and international corporations to digitalize their business processes – from jointly developing the customer-specific big picture, to practical implementation in the project. The digitalization and automation of business processes across the entire value chain ensure our customers' competitiveness. The in-depth process know-how and innovative strength of our 650 employees, combined with the expertise gained from more than 30 years of successful, international project work in various industries, make us a competent partner. We rely on the solutions and technologies of our partners SAP and Microsoft, whose portfolios are rounded off by ORBIS solutions. Our focus in this regard is on SAP S/4HANA, customer engagement and turning the Smart Factory into a reality. Using smart cloud technologies such as machine learning, cognitive services or the IoT as a basis, we promote our customers' innovative strength in the development of innovative products, services and business models. Our expertise results from over 2,000 customer projects in more than 500 customers operating in the automotive supply industry, construction supply industry, electrical and electronics industry, mechanical and plant engineering, logistics, metal industry, consumer goods industry and trade. Long-standing customers include the ZF Group, Hörmann, Hager Group, Rittal, Kraftverkehr Nagel, ArcelorMittal, Montblanc, Bahlsen and Sonepar.
Contact for the press
ORBIS AG
Silke Manderscheid
Director Marketing
Nell-Breuning-Allee 3 - 5
66115 Saarbrücken
Tel.: +49 (0)681 99 24-361
Fax: +49 (0)681 99 24 489
Mail: silke.manderscheid(at)orbis.de
Web: orbis.de