ORBIS Consumer Suite at Halberstädter: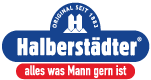 ORBIS AG is introducing the CRM industry solution ORBIS Consumer Suite based on Microsoft Dynamics CRM Online at Halberstädter Würstchen- und Konservenvertriebs GmbH, a medium-sized manufacturer of high-quality canned meat and sausages, fresh products, soups and ready meals. Halberstädter wants to use this cloud CRM solution for the consumer goods industry to bundle all sales-related information centrally, manage it uniformly, and bring more clout to sales processes by providing a 360-degree view of retail customers.
At the same time, the strategically important planning and setting of price conditions with customers is to be made simpler and noticeably more efficient in order to increase income from conditions. The decisive factor was that the industry solution iContract, a module of the cloud-based ORBIS Consumer Suite, completely covers the requirements for condition management and can be implemented quickly. ORBIS AG's in-depth process and industry knowledge and consulting expertise also played an important role in the decision.
In the first step, ORBIS' condition management system iContract will now be introduced. It is easy to use and provides the required functions "out of the box", such as powerful tools for planning and simulating a wide range of scenarios in the course of a condition agreement. The immediate impact of a change in conditions on the contribution margin and the profit margin can be simulated in various scenarios. This ensures a high level of transparency, and the key account manager is well prepared for price negotiations with customers.
Subsequently, the individual sales processes, i.e. order management, activity management, distribution management and listing management, are converted to the ORBIS Consumer Suite. The automatic and bidirectional exchange of sales-relevant data and processes between the CRM solution in the cloud and the existing SAP ERP application is ensured by the ORBIS SAP Integration Suite - a point that was very important to those responsible.
The field sales force is equipped with an intuitive mobile application based on the "Resco Mobile CRM App for Microsoft Dynamics". This enables them to plan and execute visit tours while on the road, enter orders at the customer's site and transfer them directly to the CRM solution. The desire of the sales management to be able to efficiently and specifically control the office and field sales force with the help of meaningful key figure reporting has already been successfully met for years: The analysis functions required for this are an integral part of the ORBIS Consumer Suite and are based on the ORBIS iControl business intelligence suite, which will only be connected in the course of the implementation project.
About Halberstädter Würstchen- und Konservenvertriebs GmbH
Halberstädter Würstchen- und Konservenvertriebs GmbH is considered the inventor of the canned sausage. Founded in 1883, the company succeeded for the first time in 1896 in packaging the regional specialty "Halberstädter Würstchen" in a can, thus opening up the market worldwide. Today, Halberstadt's product range extends from canned meat and sausages to a wide range of fresh products for self-service shelves and fresh food counters, as well as soups and ready meals. A unique selling point of the company in the German and international market is the traditional production according to the patented smoked and kettle method. This results in products with a hearty taste in top quality, which have been regularly awarded gold by the DLG since 1913.
Further information can be found at halberstaedter.com.
About ORBIS
ORBIS is an internationally operating business consulting company. ORBIS advises and supports international corporations and medium-sized companies - from IT strategy and system selection to business process optimization, system implementation and system integration. In doing so, ORBIS relies on the solutions of the market leaders SAP and Microsoft, with whom we have a close partnership. The core competencies include classic Enterprise Resource Planning (ERP), Supply Chain Management (SCM), Logistics (EWM/LES), Manufacturing Execution Systems (MES), Variant Management, Customer Relationship Management (CRM), Business Analytics (BI, EPM and Data Warehousing) and Product Lifecycle Management (PLM). ORBIS supports worldwide rollouts of ERP solutions and processes as a reliable partner. Proprietary solutions for BI, MES, product costing and variant management as well as add-ons based on SAP complete the service portfolio. On the Microsoft Dynamics CRM platform, ORBIS offers numerous proprietary industry solutions and best practices such as SAP integration. Over 1400 successfully implemented customer projects are proof of our many years of experience in the automotive supply industry, construction supply industry, electrical and electronics industry, mechanical and plant engineering, logistics, metal industry, consumer goods industry and trade as well as financial service providers and pharmaceuticals. Our long-standing customers include Eberspächer, Hager Group, Heineken Switzerland, Hörmann, hülsta, HYDAC INTERNATIONAL, Jungheinrich, KSB, KUKA Roboter, Melitta household products, Paul Hartmann, Pilz, Rittal, Schott, Trelleborg Automotive AVS, Uponor, Villeroy & Boch, WAGO Kontakttechnik and the ZF Group.
Contact for the press
ORBIS AG
Bettina Gassen
Head of Marketing
Nell-Breuning-Allee 3 - 5
66115 Saarbrücken
Tel.: +49 (0)681/99 24-692
Fax: +49 (0)681/99 24-489
E-Mail: bettina.gassen@orbis.de
Web: orbis.de