Inner Circle Award: ORBIS once again achieves recognition this year as one of the world's best partners for Microsoft Business Applications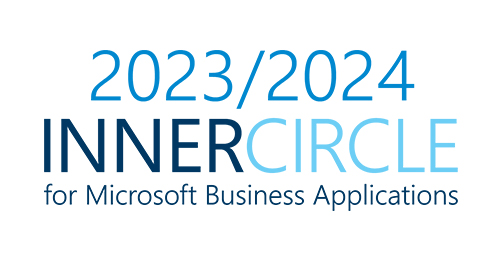 ORBIS SE, an international software and business consulting company, has once again received the "Inner Circle Award for Microsoft Business Applications" from Microsoft this year for the fifth year in a row. The IT service provider, which is a leading Microsoft Solutions Partner for Customer Experience with Microsoft Dynamics 365, once again joins the exclusive group of the world's most successful, best, and strategically important 76 partners of the Microsoft Business Application network.
With the prestigious Inner Circle Award, Microsoft is once again recognizing ORBIS' outstanding achievements: The extraordinary sales success, the long-term growth, and the above-average customer satisfaction. This particularly includes providing innovative business solutions that drive forward the digital transformation in customers with cloud, IoT, AI, analysis and process mining technologies from Microsoft and help them to achieve greater business success. Furthermore, this international IT service provider offers numerous, standalone, proven industry packages based on Microsoft Dynamics 365 for various industries and via low-code-created Microsoft Power Apps and innovative Microsoft AI applications. They efficiently help companies implement smarter and data-driven business models. ORBIS also helps companies develop and introduce end-to-end solutions with apps from the Microsoft Power Platform as well as with designing and implementing a flexible modern workplace with business, office, and collaboration tools and Microsoft's Azure platform and with optimizing digital processes with Microsoft AI.
As a member of the Inner Circle committee, ORBIS also engages in ongoing dialog with the Microsoft Corporation regarding the development of Microsoft Dynamics 365 and can thereby deliver important ideas to purposefully continue developing this solution. Conversely, the IT service provider receives important early information from Microsoft about technological innovations and new solutions and provides them directly to their customers, who can immediately take advantage of the benefits of the individual innovations – clearly delivering added value.
Michael Jung, Chairman of the Microsoft Business Division at ORBIS SE, comments. "Our renewed inclusion into the Inner Circle confirms our top position as one of the world's best and most successful partners for Microsoft Business Applications. We are tremendously honored by this and are proud of the fact that we have achieved the associated, ambitious goals. At the same time, it is a driving force for us to continue developing innovative solutions and apps with cutting-edge Microsoft technologies that customers can use to digitalize their processes, implement data-driven and AI-assisted business models and achieve competitive advantages." The "Inner Circle Award for Microsoft Business Applications 2023/2024" award was granted as part of the Microsoft Inspire global partner conference, a two-day event that took place on July 18th and 19th.
About ORBIS
ORBIS helps SMEs and international corporations to digitalize their business processes – from jointly developing the customer-specific big picture, to practical implementation in the project. The digitalization and automation of business processes across the entire value chain ensure our customers' competitiveness. The in-depth process know-how and innovative strength of our approx. 1,000 employees, combined with the expertise gained from more than 35 years of successful, international project work in various industries, make us a competent partner. We rely on the solutions and technologies of our partners SAP and Microsoft, whose portfolios are rounded off by ORBIS solutions. Our focus in this regard is on SAP S/4HANA, customer engagement and turning the smart factory into a reality. Using smart cloud technologies such as machine learning, cognitive services or the IoT as a basis, we promote our customers' innovative power in the development of innovative products, services and business models. Our expertise results from over 2,300 customer projects for more than 750 customers operating in the automotive supply industry, construction supply industry, electrical and electronics industry, mechanical and plant engineering, logistics, metal industry, consumer goods industry and trade. To name but a few examples, our long-standing customers include the ZF Group, Hörmann, Hager Group, Rittal, Andreas Stihl, BEUMER Group, NETZSCH Pumpen & Systeme, Paul Hartmann, Sick, Bystronic, Ferrum, Halter, Bruker, V-ZUG, Yanmar Marine International, Exerion Präzisionstechnik, CoreDux, Royal Avebe, Ottakringer and LiSEC.
Press contact
ORBIS SE
Bettina Gassen
Marketing Director
Nell-Breuning-Allee 3 - 5
66115 Saarbrücken
Tel.: +49 (0) 681 99 24-692
Email: bettina.gassen(at)orbis.de
Web: orbis.de