ORBIS implements SAP IBP at HYDAC: Logistics pre-planning moved to the cloud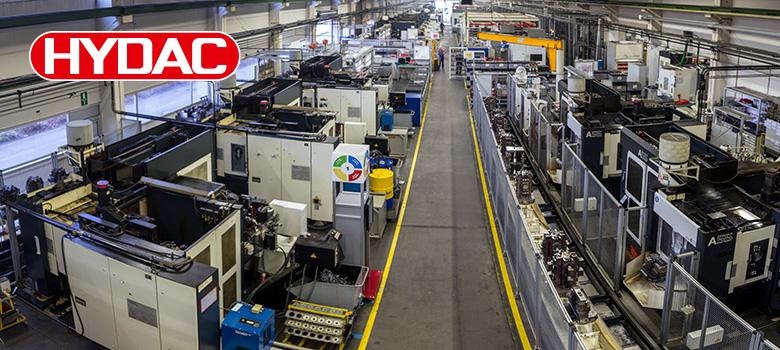 The internationally active software and business consulting company ORBIS AG from Saarbrücken has introduced the cloud solution SAP Integrated Business Planning (SAP IBP) at the HYDAC group with great success. Thanks to the competence of ORBIS AG, which has already carried out several projects in the SAP environment at HYDAC, and the cooperative partnership of all those involved, SAP IBP went live as planned.
With the introduction of SAP IBP, HYDAC has created the conditions for uniform, consistent and continuous logistical preliminary planning at any aggregation level (customer, plant, supplier, material). This, and the fact that the preliminary planning carried out in the individual departments can be consolidated into a coordinated, procurement-relevant preliminary planning, is a real added value.
This demand plan can be replicated directly in the SAP ERP system at HYDAC and represented there as planned independent requirements. Conversely, data is loaded from the ERP back end into the planning solution for preliminary planning. This bidirectional data exchange is made possible by linking SAP IBP and SAP ERP via SAP Cloud Platform Data Services (CPI-DS). ORBIS' experts have convincingly solved the challenges of configuring and programming the CPI-DS interface.
The flexibly adjustable alert management is another major advantage of the cloud-based planning solution. The alerts can be individually defined and start as soon as a predefined threshold value is under or overshot, allowing the user to react immediately and take appropriate action. HYDAC also expects to benefit in many ways from the possibilities offered by SAP IBP in terms of statistical forecasts, "what-if" simulations or analysis. These are currently being tested intensively and are to be used consistently in the future.
The cloud-based planning solution also impresses with its ease of use. An Excel add-in ensures that users can carry out their planning in their familiar Excel environment. Via an intuitive web front-end based on SAP Fiori (SAPUI5), key figures and analysis reports can be called up in a clearly visualized form or planning data can be entered - anytime and anywhere, whether on a desktop PC or mobile via smartphone or tablet. SAP IBP is currently being used in production control. In a next step, the application will be rolled out to other user groups such as technical sales and key account management.
About HYDAC
The HYDAC group of companies, founded in 1963 in Sulzbach, Saarland, is one of the world's leading suppliers of hydraulics, fluid technology and electronics. The product portfolio ranges from components and subsystems to complex controlled and regulated hydraulic drive systems for stationary and mobile applications. HYDAC's products are used in almost all branches of industry, whether by car manufacturers and automotive suppliers, in mechanical engineering, process engineering, energy technology, aviation and shipping or environmental technology. With more than 9,500 employees, 50 foreign subsidiaries and over 500 sales and service partners, HYDAC is a reliable partner for all aspects of fluid technology worldwide. Around five percent of annual turnover is invested in research and development, primarily for innovative products and for the optimisation of production technologies.
Further information about HYDAC at hydac.com.
About ORBIS
ORBIS accompanies mid-sized companies as well as international corporations in the digitization of their business processes: from the joint development of the customer-specific 'big picture' to the practical project implementation. The digitization and automation of business processes across the entire value chain ensures the competitiveness of our customers. We are a competent partner due to the in-depth process know-how and innovative strength of our 550 employees combined with the expertise gained from over 30 years of successful international project work in various industries. We rely on the solutions and technologies of our partners SAP and Microsoft, whose portfolios are rounded off by ORBIS industry-specific solutions. Our focus is on SAP S/4HANA, customer engagement/customer experience and the realization of the Smart Factory. On the basis of smart cloud technologies such as Machine Learning, Cognitive Services or IoT, we support our customers' innovative strength in the development of groundbreaking products, services and business models. Our expertise results from over 2000 projects with more than 500 customers in the automotive supply industry, construction supply industry, electrical and electronics industry, mechanical and plant engineering, logistics, metal industry, consumer goods industry and trade. Long-standing customers include the ZF Group, Hörmann, Hager Group, Rittal, Kraftverkehr Nagel, ArcelorMittal, Montblanc, Bahlsen and Sonepar.
Press Officer
ORBIS AG
Silke Manderscheid
Marketing Manager
Nell-Breuning-Allee 3 - 5
66115 Saarbrücken

Phone: +49 (0)681/99 24-692
Mail: silke.manderscheid(at)orbis.de
Web: orbis.de