A clear view of the global sales pipeline, short reaction times, etc.: how BEUMER benefits from SAP C/4HANA in sales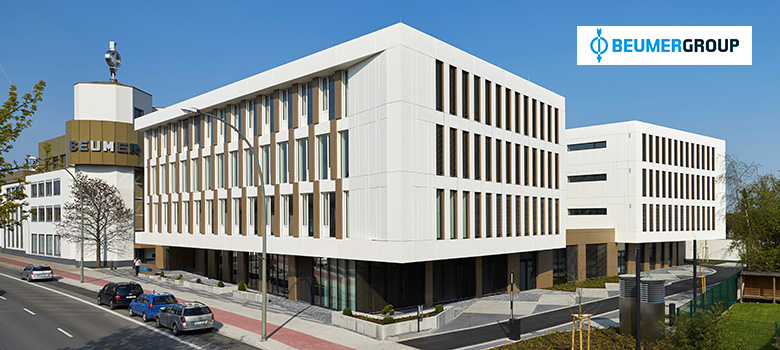 The internationally active software and business consulting company ORBIS AG has successfully implemented the SAP Sales Cloud sales solution of the SAP C/4HANA Customer Experience Suite (CX) at the BEUMER Group for all 35 locations worldwide. Since the ORBIS experts were able to quickly implement the process requirements of the sales department in SAP Sales Cloud thanks to their know-how and in close and cooperative partnership with BEUMER, the rollout was completed in a very short time.
This means that BEUMER, a leading manufacturer of intralogistics system solutions, has made great progress in sales towards uniform processes across all locations, especially in the lead-to-order process. The group of companies is already benefiting from this to a great extent. Because SAP Sales Cloud provides a clear view of the global sales pipeline, sales has a clear view of all sales opportunities and business transactions with customers and always knows which opportunity is at which stage. This makes pipeline management much easier than before. The transparency required for this is created by the central, uniform and consistent management of all customer-related data in the cloud, from the lead to the customer base to incoming orders. This single source of truth also makes a significant contribution to significantly improving collaboration among the 450 end users currently working in sales at the 35 locations worldwide.
Response times in dealing with customers and prospects are also significantly reduced, because the SAP Fiori Web interface of SAP Sales Cloud enables end-users to access the information they need for their work in a clearly visualized manner, anytime and anywhere. They are thus kept up to date on all activities, for example, when a new lead in the USA or an inquiry in Brazil has been entered. In addition, round-the-clock access to data, for example on current projects at customers or key figures on incoming orders provided by a third-party reporting tool, allows sales activities to be controlled even more precisely.
To ensure that the individual locations are always up to date, current sales information, master data, sales documents, key figures for incoming orders, are replicated via interfaces to the local ERP systems via SAP Sales Cloud. This should soon be over. In order to establish consistent and standardized operating processes across all locations, BEUMER will merge its companies step by step into SAP S/4HANA. At present, the headquarters in Beckum and the site in Aarhus, Denmark, have already been converted to the central business partner in SAP S/4HANA, which serves as the master data source for the SAP Sales Cloud. SAP Cloud Platform Process Integration (CPI-PI) ensures smooth bidirectional data flow between SAP Sales Cloud and SAP S/4HANA.
ORBIS experts provided comprehensive support to the internal IT team, from scoping workshops to implementation and the completion of the Hypercare phase. But they also continue to provide advice and support as the project continues: Additional sales documents for products and spare parts are to be integrated into SAP Sales Cloud, and to further increase service excellence, the introduction of another SAP C/4HANA solution is planned with SAP Service Cloud.
About the BEUMER Group
The BEUMER Group is a leading international manufacturer of intralogistics systems for conveying, loading, palletizing, packaging, sorting and distribution. With 4,500 employees, the BEUMER Group generates an annual turnover of approximately 900 million euros. The BEUMER Group and its subsidiaries and agencies offer their customers worldwide high-quality system solutions and an extensive customer support network in numerous industries, such as bulk and general cargo, food/non-food, construction, shipping, mail and baggage handling at airports.
Further information on BEUMER is available at beumer.com.
About ORBIS
ORBIS accompanies mid-sized companies as well as international corporations in the digitization of their business processes: from the joint development of the customer-specific 'big picture' to the practical project implementation. The digitization and automation of business processes across the entire value chain ensures the competitiveness of our customers. We are a competent partner due to the in-depth process know-how and innovative strength of our 550 employees combined with the expertise gained from over 30 years of successful international project work in various industries. We rely on the solutions and technologies of our partners SAP and Microsoft, whose portfolios are rounded off by ORBIS industry-specific solutions. Our focus is on SAP S/4HANA, customer engagement/customer experience and the realization of the Smart Factory. On the basis of smart cloud technologies such as Machine Learning, Cognitive Services or IoT, we support our customers' innovative strength in the development of groundbreaking products, services and business models. Our expertise results from over 2000 projects with more than 500 customers in the automotive supply industry, construction supply industry, electrical and electronics industry, mechanical and plant engineering, logistics, metal industry, consumer goods industry and trade. Long-standing customers include the ZF Group, Hörmann, Hager Group, Rittal, Kraftverkehr Nagel, ArcelorMittal, Montblanc, Bahlsen and Sonepar.
Press Officer
ORBIS AG
Silke Manderscheid
Marketing Manager
Nell-Breuning-Allee 3 - 5
66115 Saarbrücken
Phone: +49 (0)681 99 24-361
Mail: silke.manderscheid(at)orbis.de
Web: orbis.de