ORBIS AG submits offer for the purchase of Data One GmbH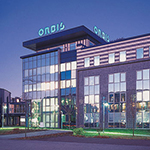 ORBIS AG, the internationally active software and business consulting company based in Saarbrücken, Germany, will submit an offer to purchase Data One GmbH, which is also headquartered in Saarbrücken.
The Management Board of ORBIS AG today decided to enter into concrete contractual negotiations for the purchase of 100% of the shares in the IT service provider. The Supervisory Board of ORBIS AG was informed by the Executive Board and gave its approval today.
With an acquisition of Data One GmbH, ORBIS AG would complement both its service and software offering in the Microsoft area (Modern Workplace, technical consulting for operations including cloud transformation) and in the SAP area (cloud business with SAP SuccessFactors, SAP Business ByDesign and SAP S/4HANA Cloud).
Data One GmbH is to continue to operate on the market as an independent company, which, as in the past, will primarily address the market segment of smaller medium-sized companies in Germany, Luxembourg and Switzerland. In the past financial years, Data One GmbH has generated sales of around EUR 10 million per year and an EBIT margin of approx. 3.5% with more than 80 employees.
The purchase agreement is expected to be signed by all contracting parties by the end of October 2019 following negotiations on the contractual details. ORBIS AG will draw on existing liquid funds for the acquisition.
For further information please visit orbis.de
or contact
Dr. Sabine Stürmer, Head of Investor Relations at ORBIS AG
Tel: +49 (0)681 99 24 605, E-Mail: sabine.stuermer(at)orbis.de