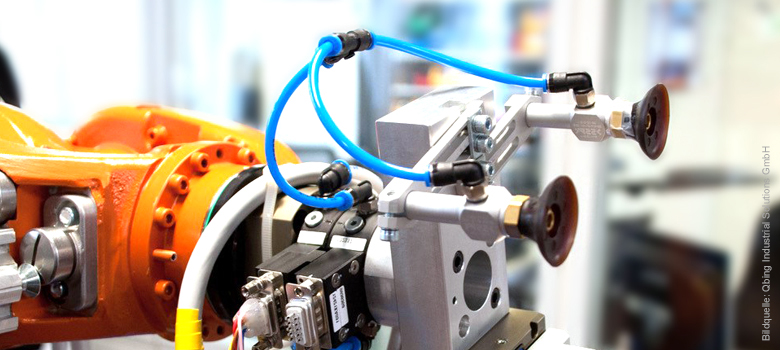 Experience SAP integration in real-time!
THE ORBIS SMART FACTORY ON THE INNOVATION CAMPUS OF THE SAARLAND UNIVERSITY OF APPLIED SCIENCES
The ORBIS Smart Factory is an intelligent demo factory showing specific integration scenarios in SAP ERP. The ORBIS Smart Factory is a joint research project with the Saarland University of Applied Sciences (HTW Saar). Here you can experience industry 4.0 processes in action. We show a fully integrated value-added process from receiving, material transport, picking, assembly and quality control, automated parts transport to robot-supported palletizing and service processes.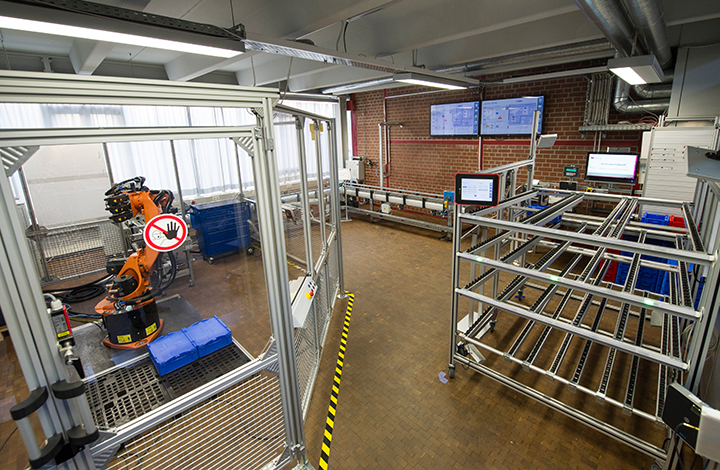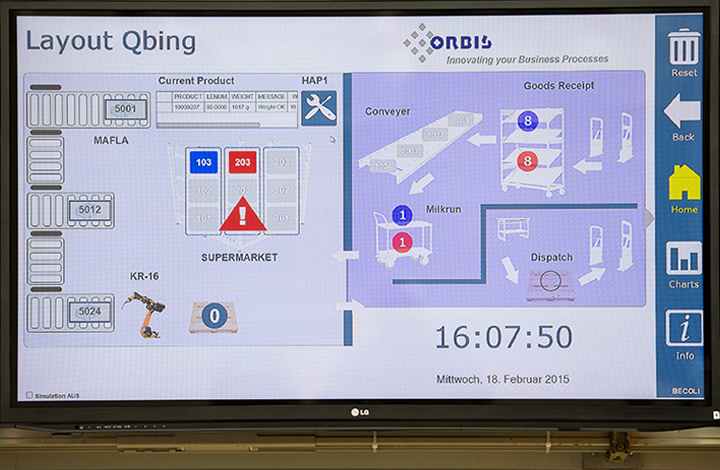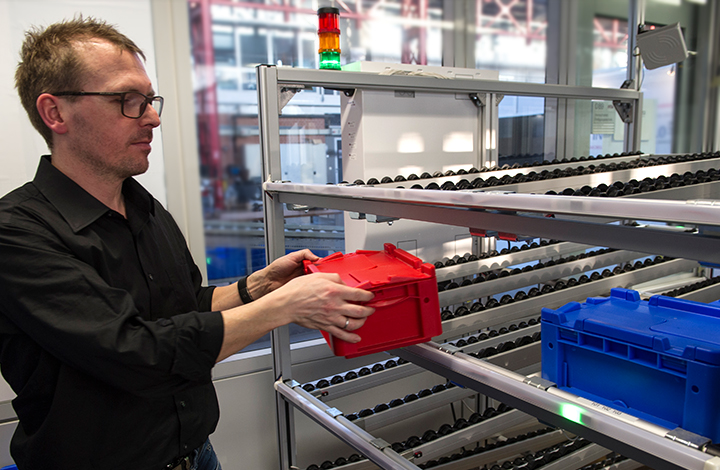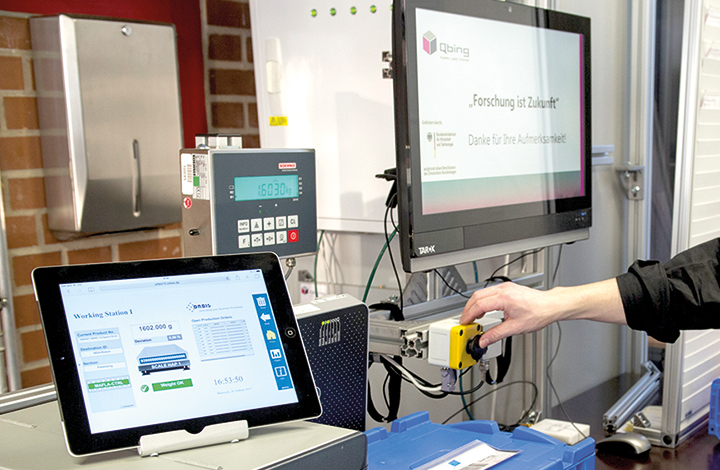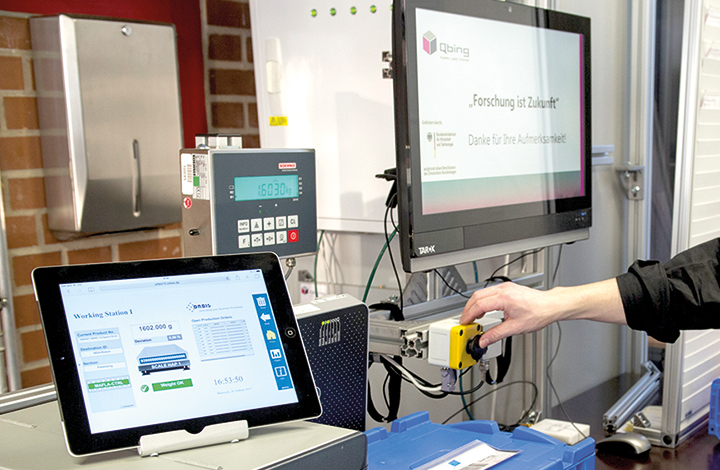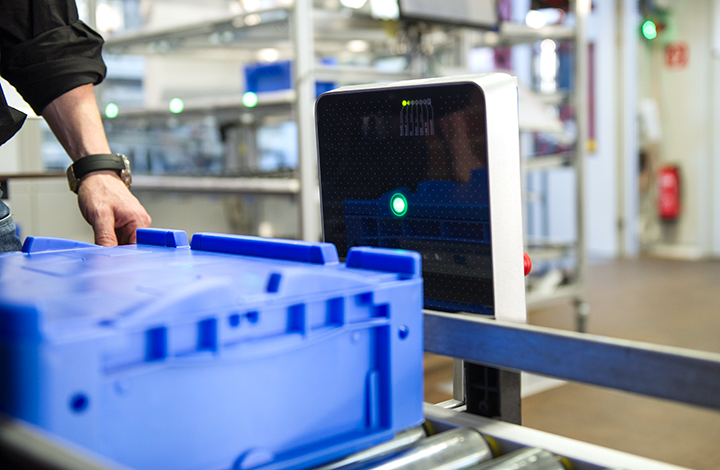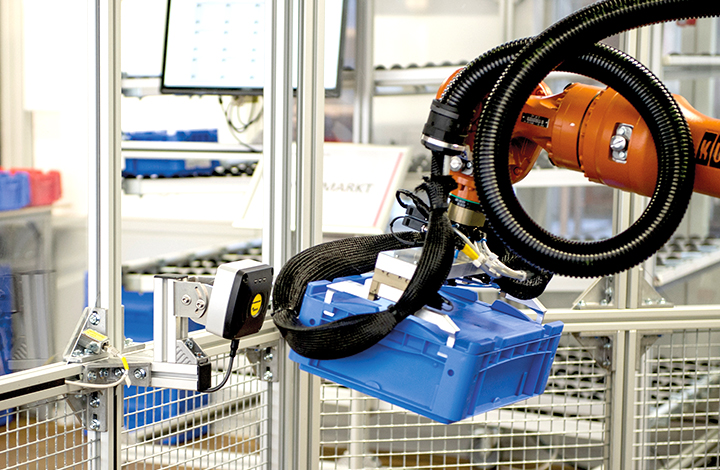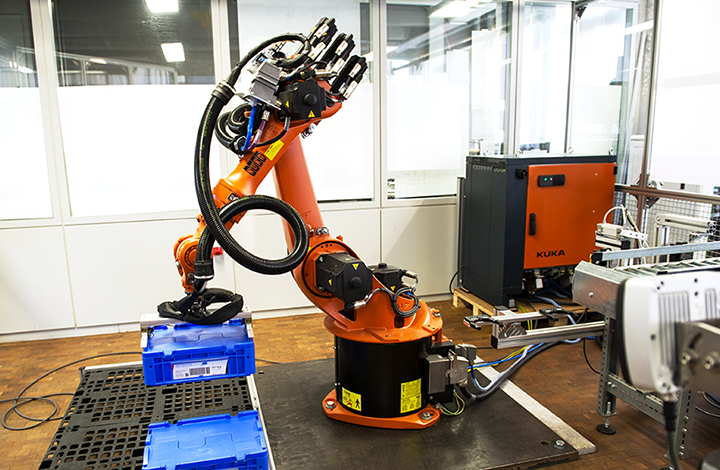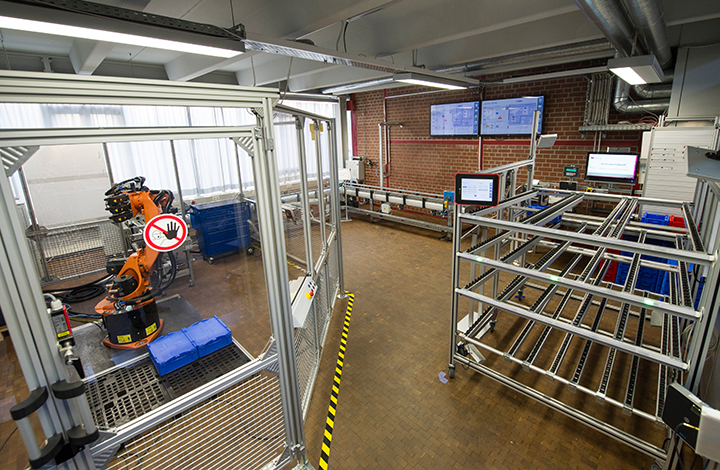 ORBIS SMART FACTORY
The intelligent demo factory where you can experience specific integration scenarios in SAP ERP.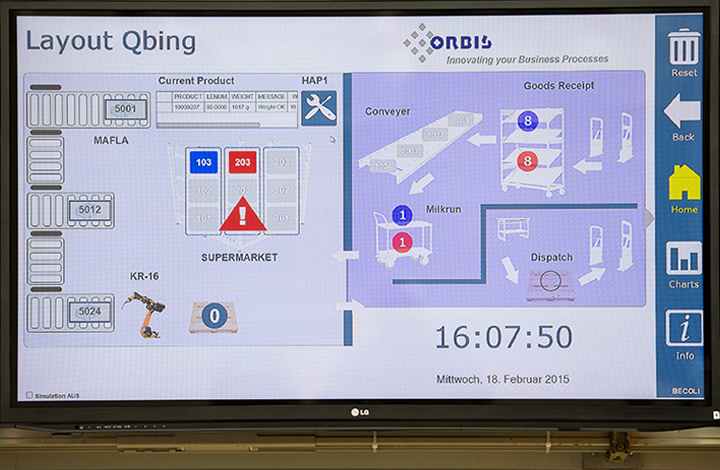 VISUALIZATION IN REAL-TIME
The "Layout Qbing" displays all existing processes of the Smart Factory as a management view in real-time (e.g. posting processes, material flows, demand notifications).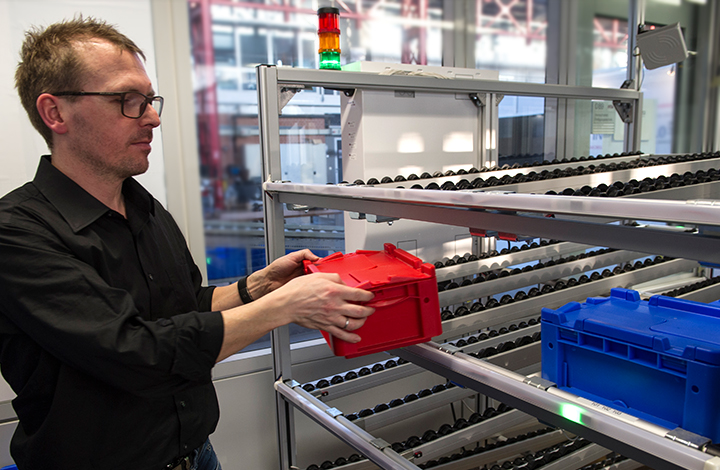 MATERIAL REMOVAL
With the aid of RFID technology, stock removals and warehouse stocks are automatically monitored and posted to SAP ERP.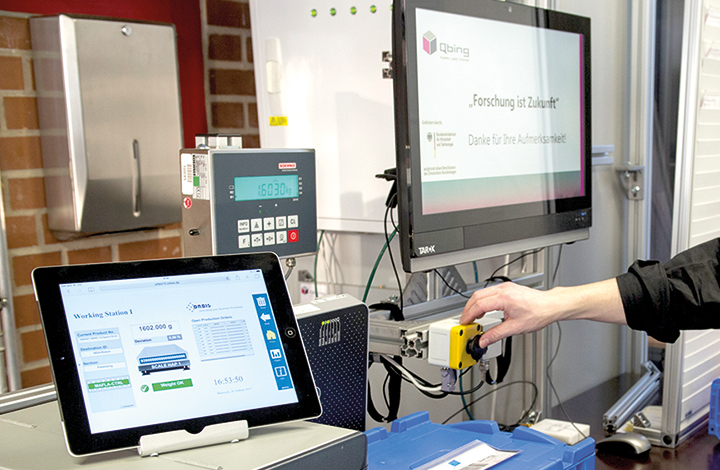 Rebooking processes in the warehouse and during material transport are automated and visualized on screens.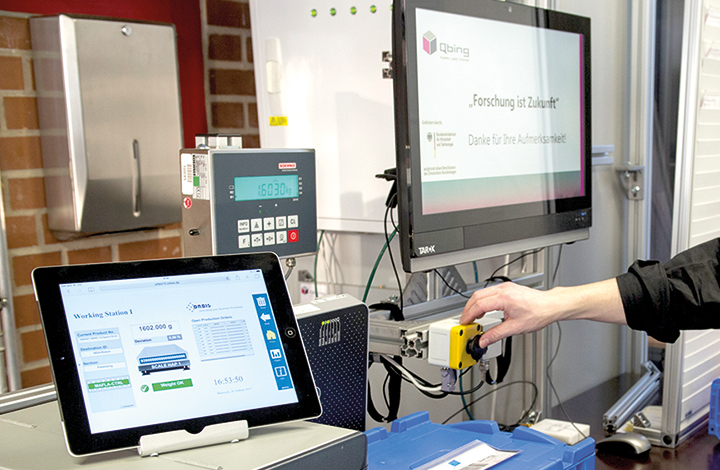 ASSEMBLY & QUALITY CONTROL
Assembled parts are automatically recorded in the ERP system using RFID order cards after the quality control has been completed.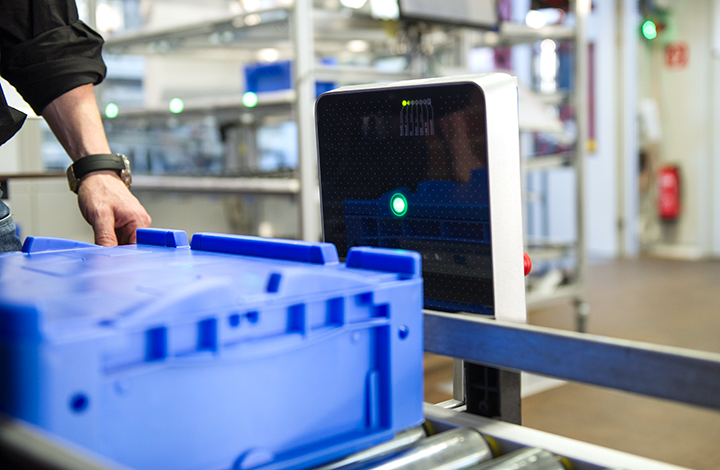 MATERIAL TRANSPORT
Automatic tracking and tracing of internal transports.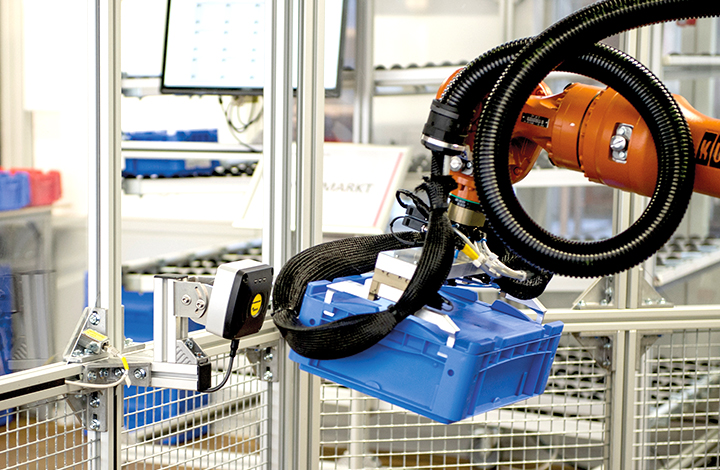 MATERIAL TRANSPORT
Fully automated material transport by reading RFID tags.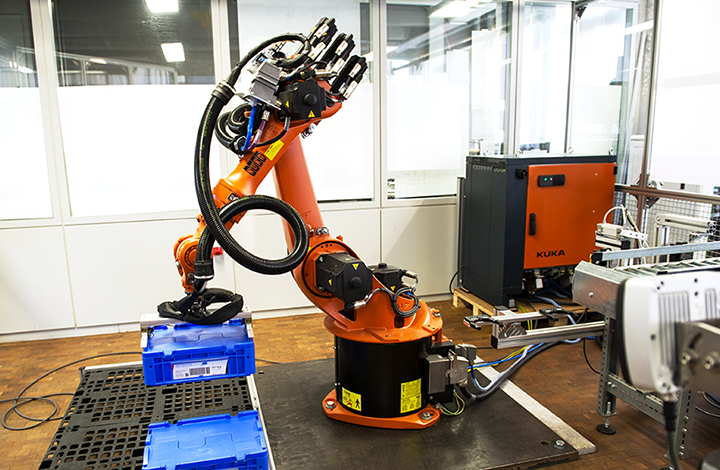 PALLETIZING
The robot automatically palletizes after reading the RFID tag.
HAVE A LOOK YOURSELF!
Experience our solutions in action and take the opportunity to exchange ideas with our Smart Factory experts.
More about ORBIS Smart Factory